Accessing Essential Elements Method Book Content in Noteflight Learn
Essential Elements Band and String methods are available to all Noteflight Learn users. Students can unlock the content by entering the same book code used to access Essential Elements Interactive. Teachers have access to all EE content, but will need to have students enter their codes before they can use it. Here is how it works:
1. Essential Elements Method Books can be accessed from the "Music" tab of your Noteflight Learn site.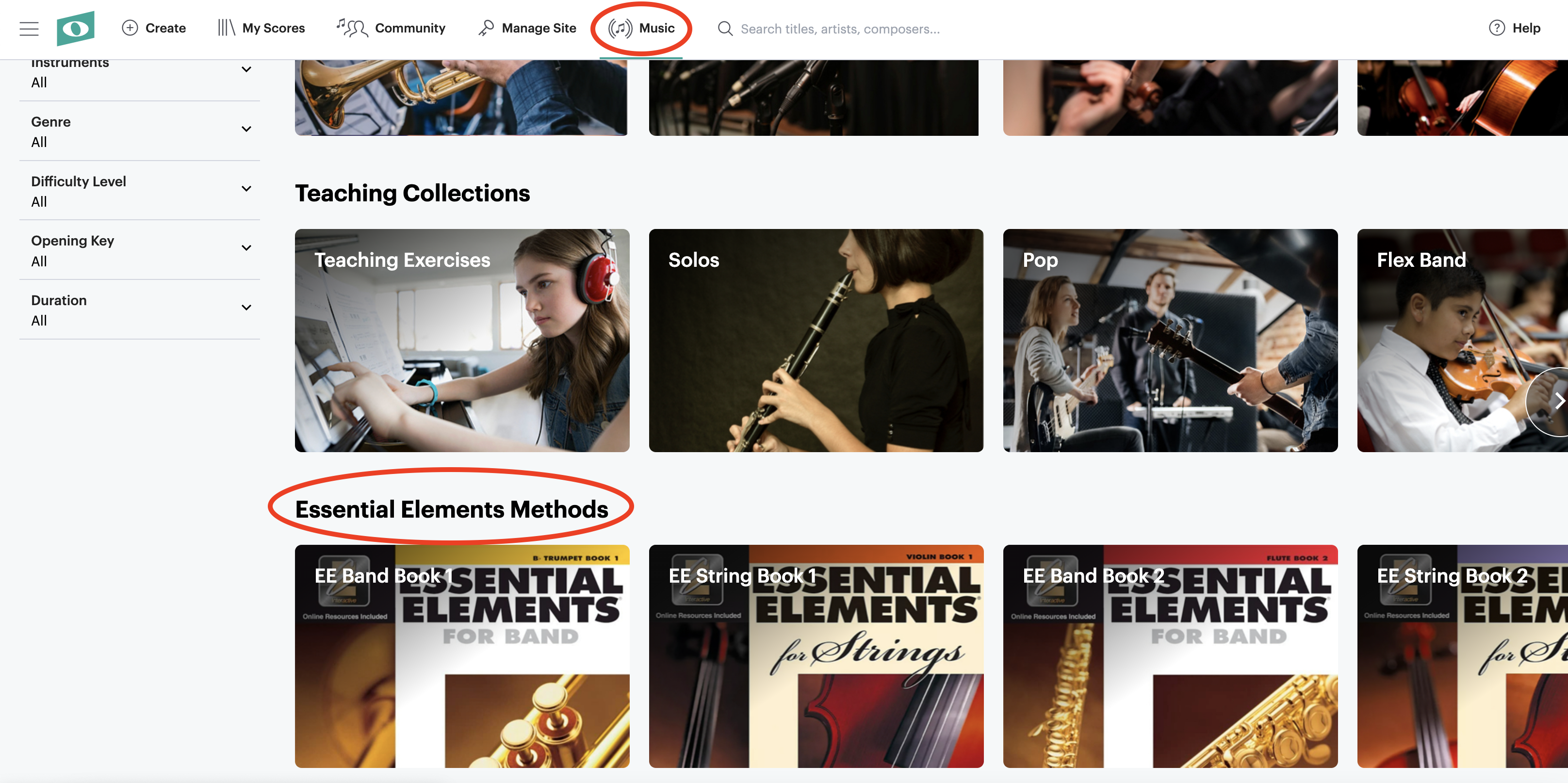 2. From there you can scroll to the bottom to see the Essential Elements Methods collection, or you can preview individual books under the Music Source filter on the left hand side.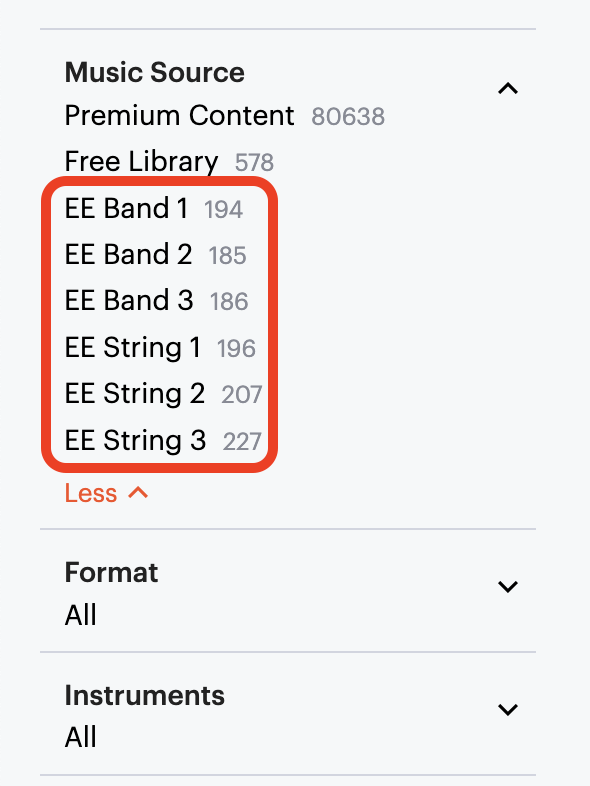 3. Students can unlock all exercises by selecting "Activate" and entering the activation code located at the bottom of the first page of the Essential Elements book. Alternatively, if a teacher shares an EE exercise with students before they enter their code, the student will be prompted to enter the code when they first try and access the exercise and will then have full access to the entire book.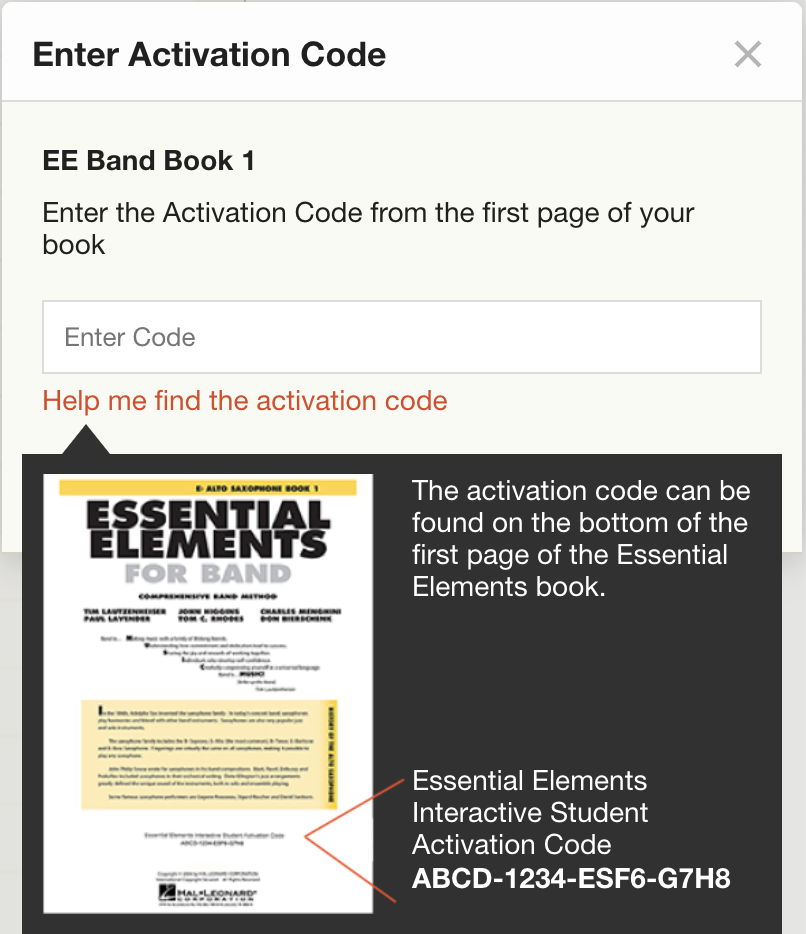 If students do not have an activation code or are having issues with their activation code they can check the option "I don't have a code."
Students can then select the best reason that applies to their situation to gain immediate access to the Essential Elements book in Noteflight Learn.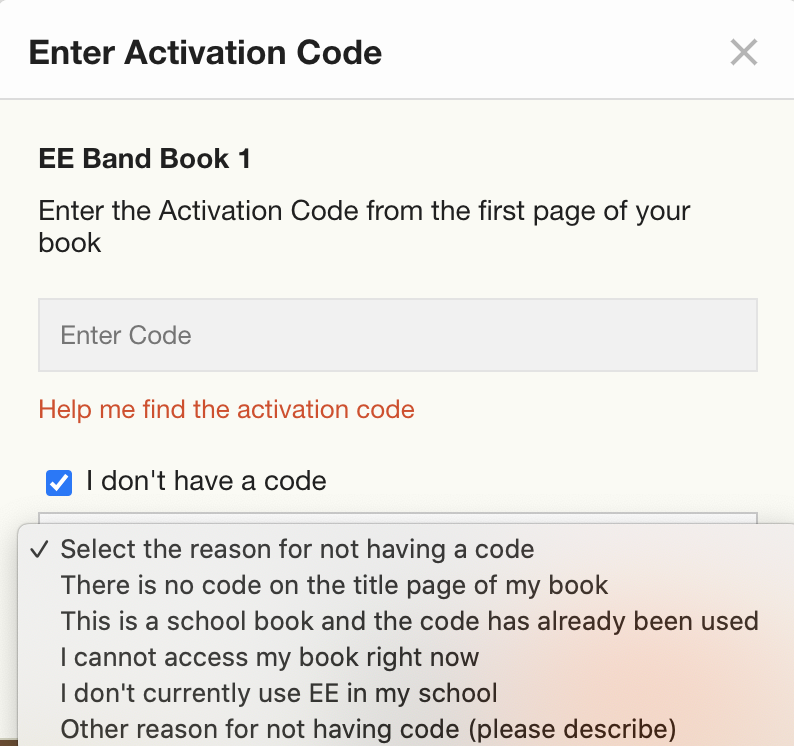 Sharing Essential Elements Exercises as Assignments
Essential Elements exercises can be used as both Noteflight and SoundCheck scores. Open any exercise from an Essential Elements Method Book and you will see options to "Create Editable Copy" or "Create SoundCheck Score" on the right hand side. You can also add any exercise to a personal Collection with the "Add to..." button.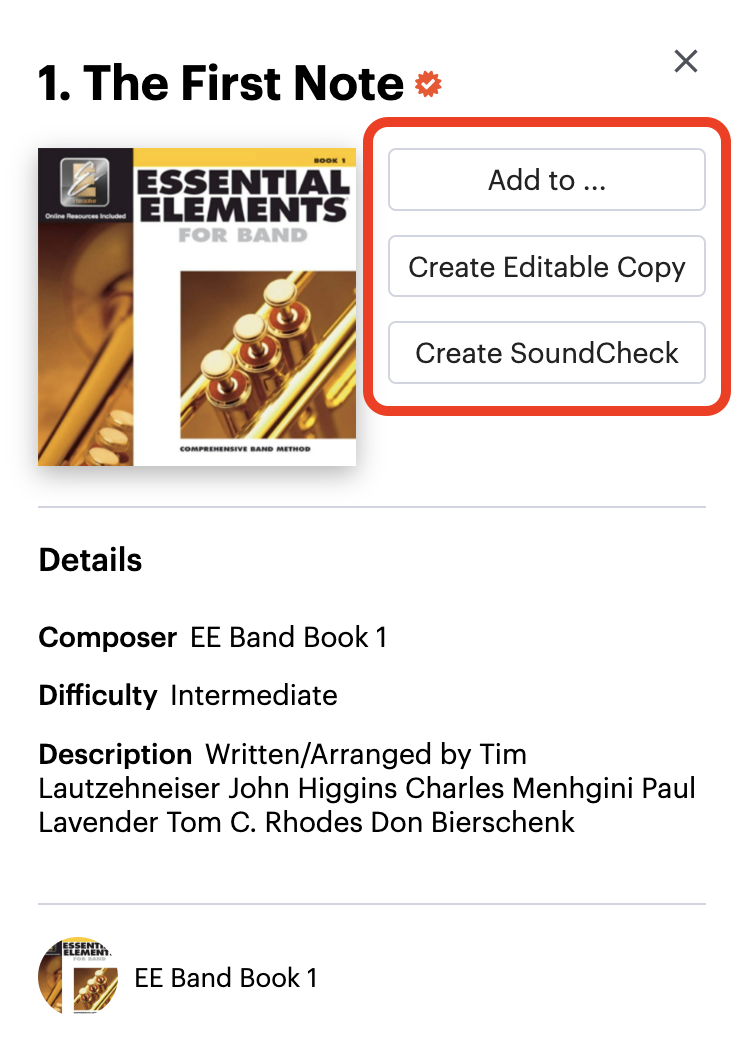 Creating an editable copy of the exercise saves a copy to the "My Scores" page and gives full access to the Noteflight editor. You can make any changes to the score before sharing it as an assignment with your students. Teachers and students may also edit the Noteflight score and create a SoundCheck score from there, which allows for infinite possibilities and variations.


Assigning Essential Elements Method Book exercises to your students is no different than sharing any Content Library, SoundCheck, or original score as an assignment. Depending on your site's integration, you can follow one of these sets of instructions to share an exercise as an assignment:
Creating Assignments in a Standalone Site (no integration)
Creating Assignments With Google Classroom
Creating Assignments With LTI Integration