When using Noteflight Learn as an external LTI tool in your LMS, you can create assignments and attach your Noteflight Learn Activity Templates to the LMS assignment.
The details of creating an assignment vary depending on your LMS, but generally, it will start with "create assignment". In the assignment dialog, choose "add an external tool" (this may be called something different, depending on the LMS). You are taken to your Noteflight Learn account where you can create or find the score that serves as the basis for the assignment.
Once you are viewing your Noteflight score and it looks exactly how you would like your students to see it, open the "Score Details" panel and open the Sharing Details.

Make sure to share the score as an activity template so that each student receives their own individual copy of the assignment when they access it.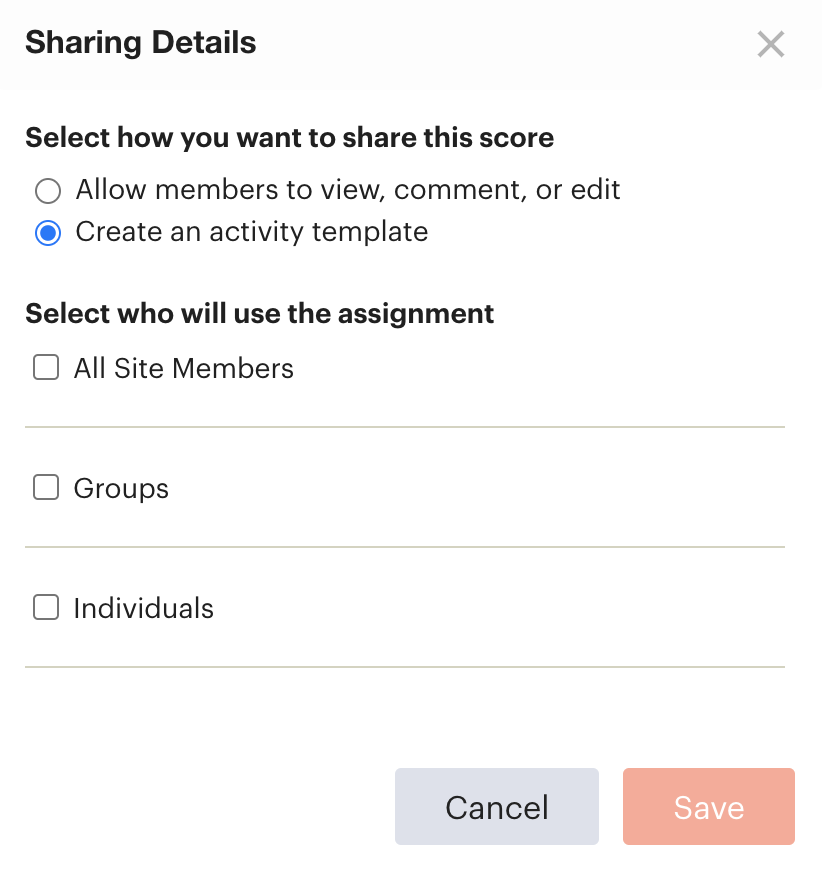 Finally click the "Attach To This Page" button to link the Noteflight score to the LMS assignment.
When the student opens the assignment, they will see the "Turn In This Score" button.

Once the student has completed the assignment and clicked the "Turn In This Score" button, their submission appears in the LMS grade book. You can open and review all of the score submissions from within the LMS grade book and can add comments using the LMS grade book tools.
Here are some helpful guides on specific Learning Management Systems: