In Google Classroom you can always post the Noteflight score URL as a link in any assignment. However, if your site is integrated with Google Classroom, you can easily create assignments right from your Noteflight Learn scores. Read the steps below to find out how it works.
1. Make an assignment, open the Score Details Panel, and select "Create Google Classroom Assignment".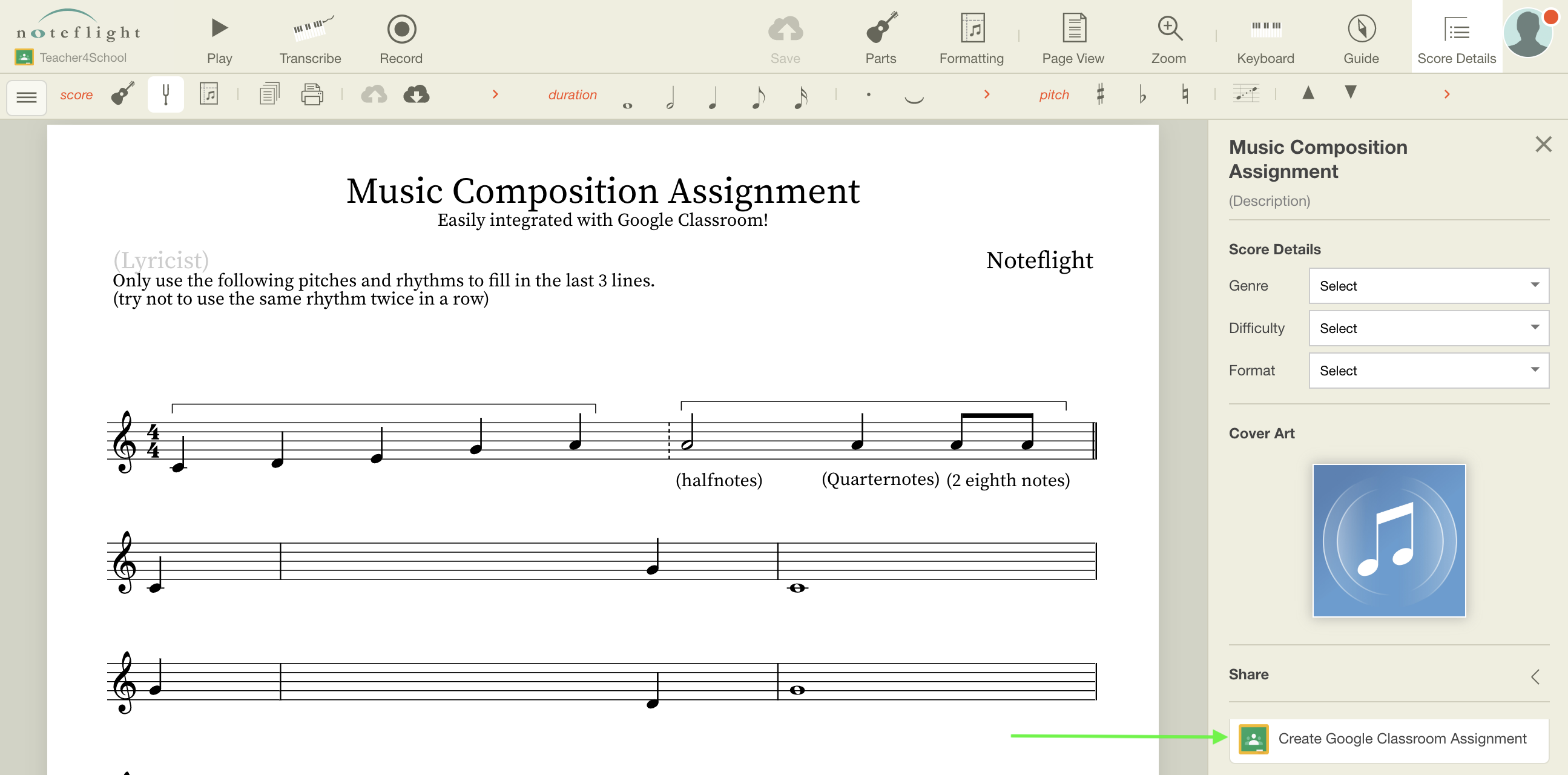 2. Select a single class and add a title with an optional description and due date. The default "Activity Template Copy" setting is ideal and will automatically give each student their own unique copy of the assignment.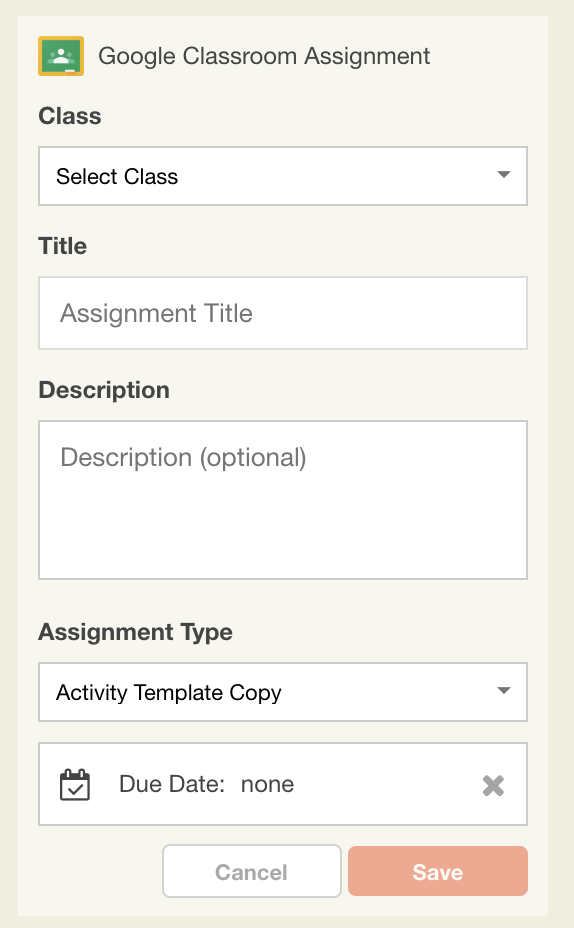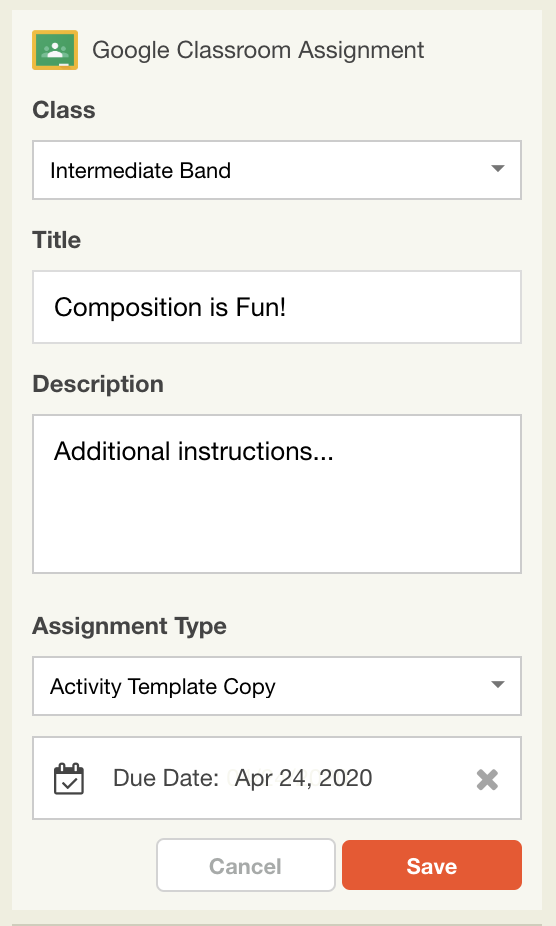 3. Select "Save" and the assignment will show up for all students in the selected class in Google Classroom. Students can open the assignment right from Google and use the "Turn In" button in the Score Details Panel to submit their assignment. Make sure your students save their Noteflight Score before turning it in.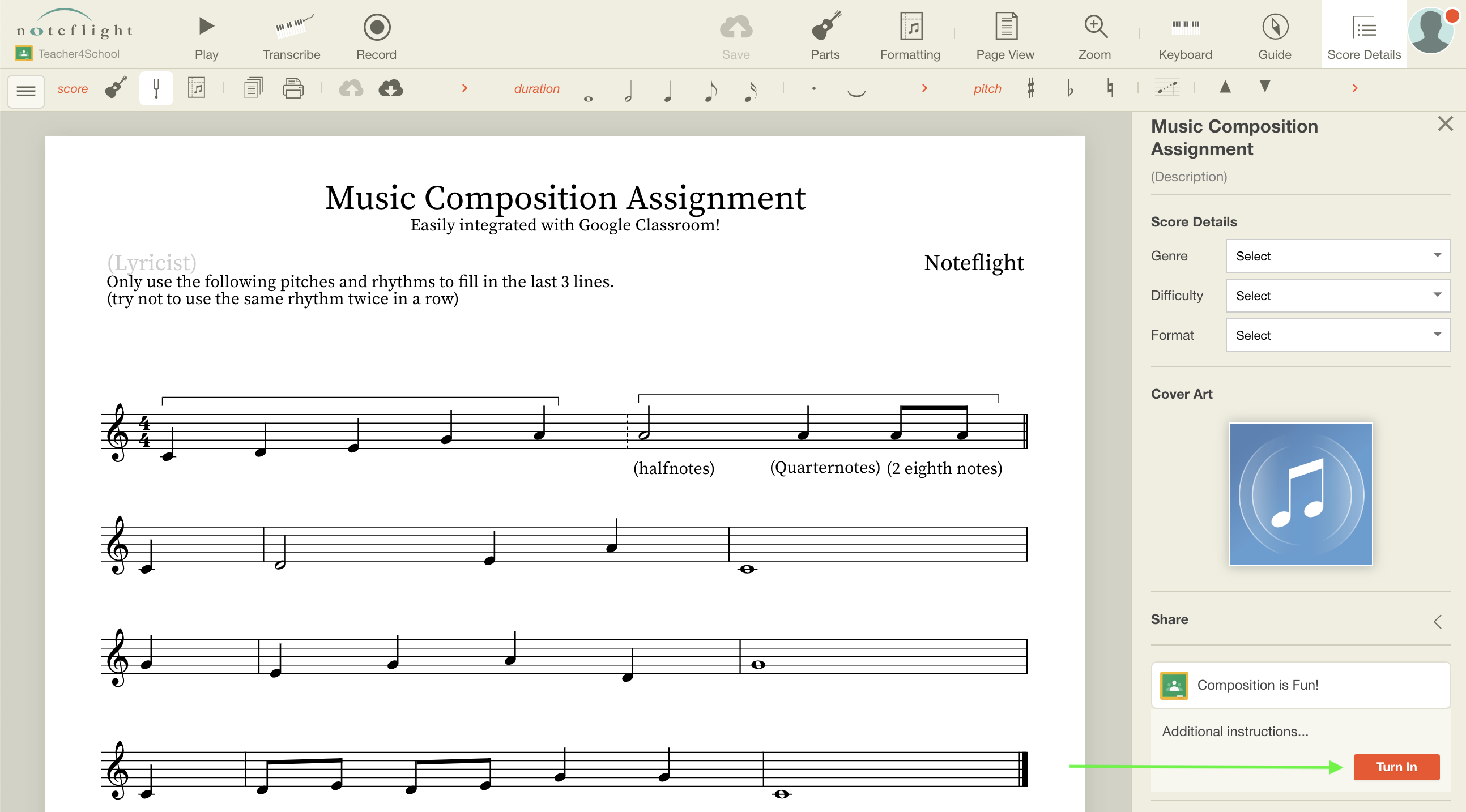 4. To assign to another class, save a copy of the score, from the Score menu, and create a new assignment for each class. This will help keep each assignment, and all student submissions, organized to the same score.

Read more tips for Making Worksheets for students!