We provide flexible options for quoting and purchasing Noteflight Learn. You can request a quote for your purchasing department, enter a PO number, pay by credit card, or even make changes to your plan at any point should you need additional users or content libraries.
Requesting a Quote
1. Login to your Noteflight account at https://www.noteflight.com/commerce/purchase_learn
2. Select a start date for your eventual purchase. This can be either a specific date or when the PO Number is provided to Noteflight. This allows the Customer Service team at Noteflight to know when you would like your account to be active.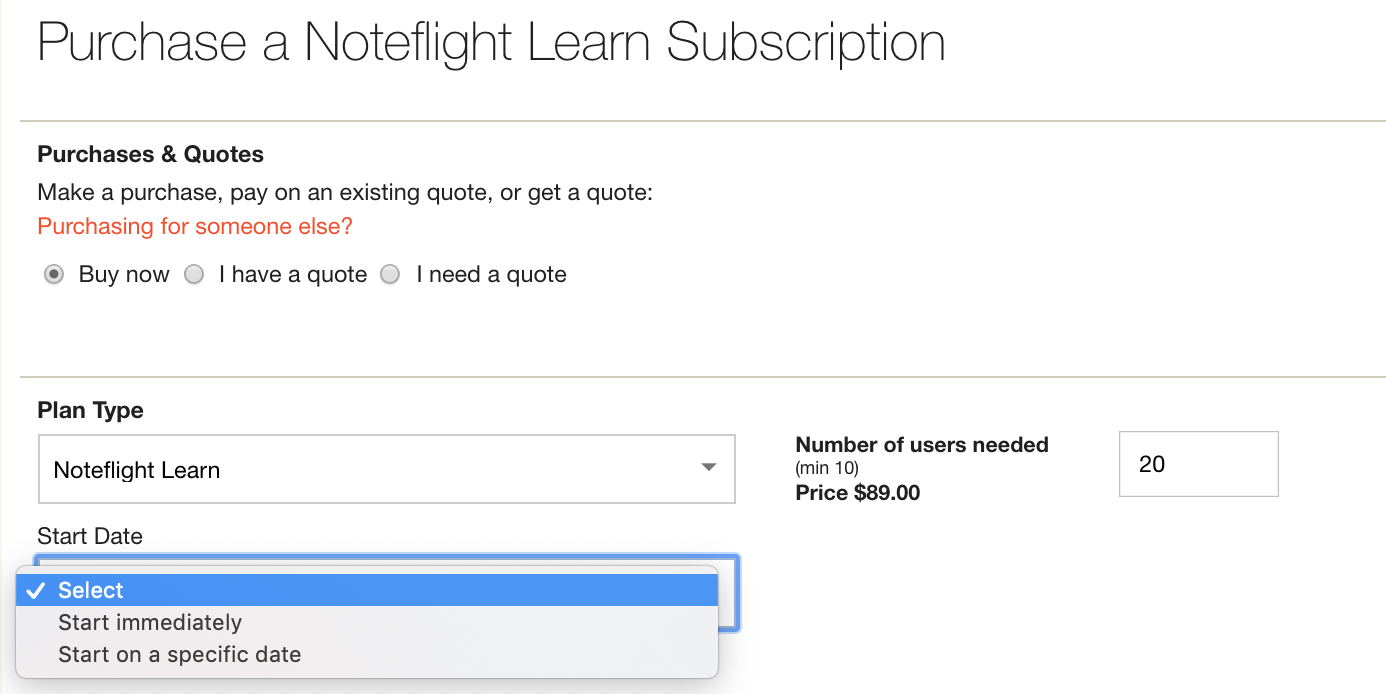 3. Enter your desired number of users and addons for Content Libraries or SoundCheck™.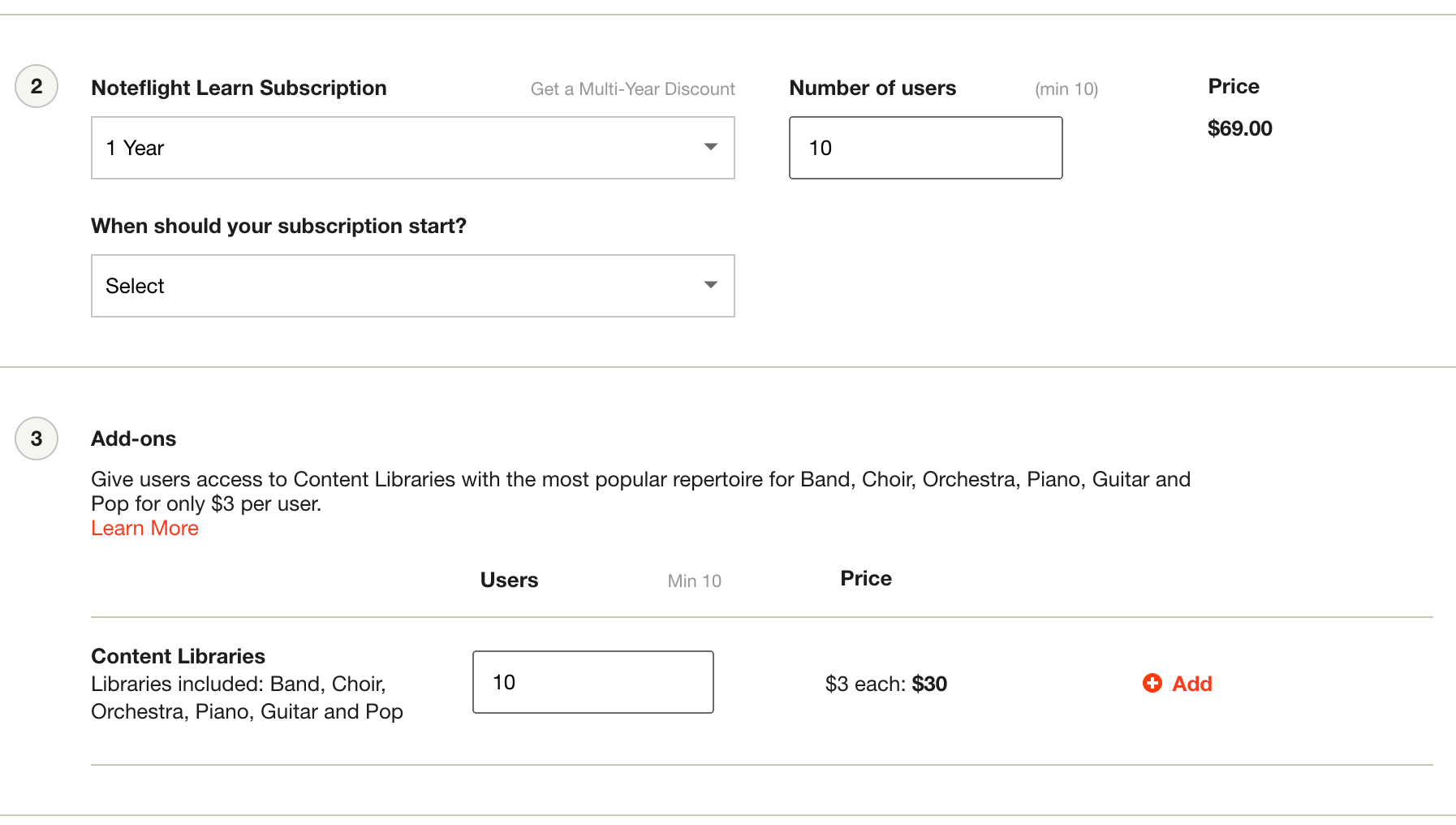 4. In "Payment Method" choose "Pay by Purchase Order." You must select this in order to generate a quote, even if you intend to purchase later by Credit Card.

5. Complete all required fields and select "Get a Quote for a PO".