If you would like a certain number of measures for each line/system of music in your score, start by adding all of the measures needed or fully composing your piece first.
Once you have all measures laid out, select all the measures you would like in a single system and then access the Create System feature located in the Layout palette.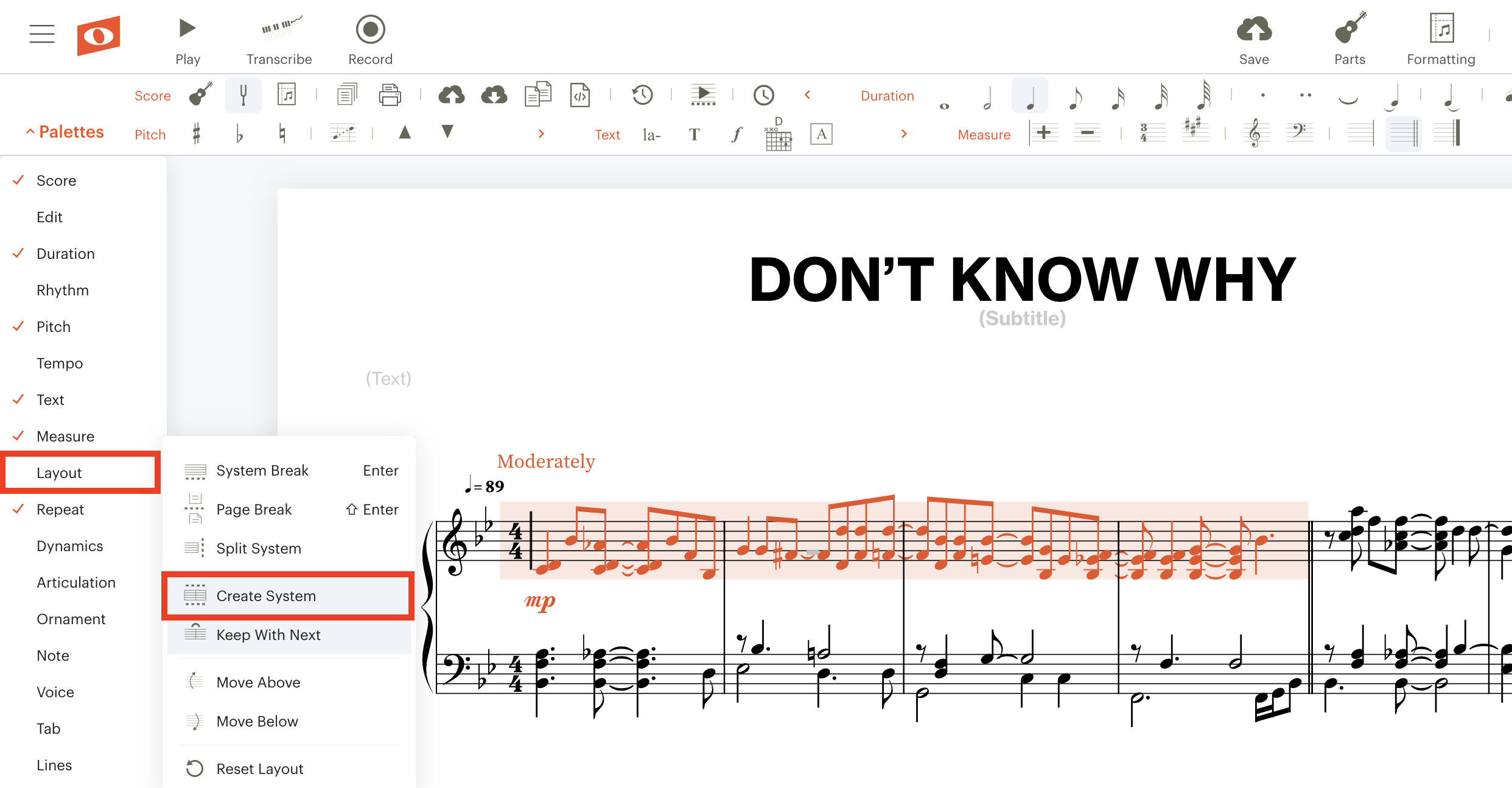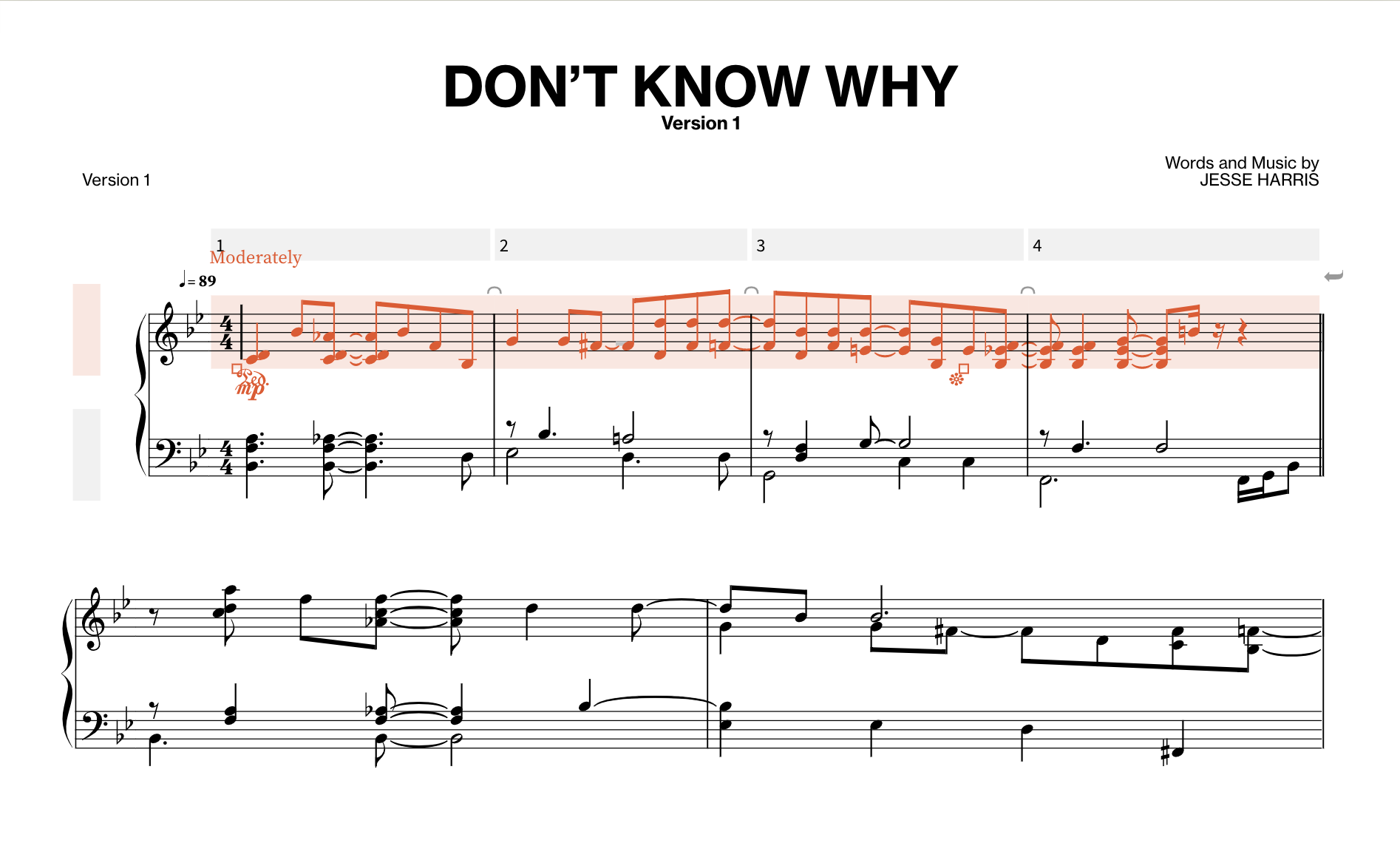 Depending on other Layout and Formatting features you have already used in your score, you may have to select "Create System" twice.
Using Keyboard Shortcuts to Create Systems
Alternatively, you can use the keyboard shortcut for our System Break feature to create systems.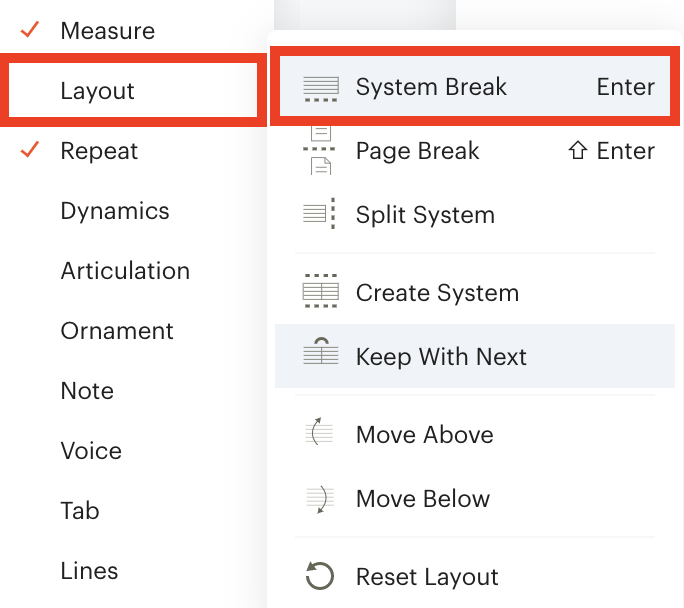 System Break allows you to select a measure that you would like last in a line of music so that you can then bring every measure thereafter to the following line of music below.
First, select the measure you would like last in a line/system.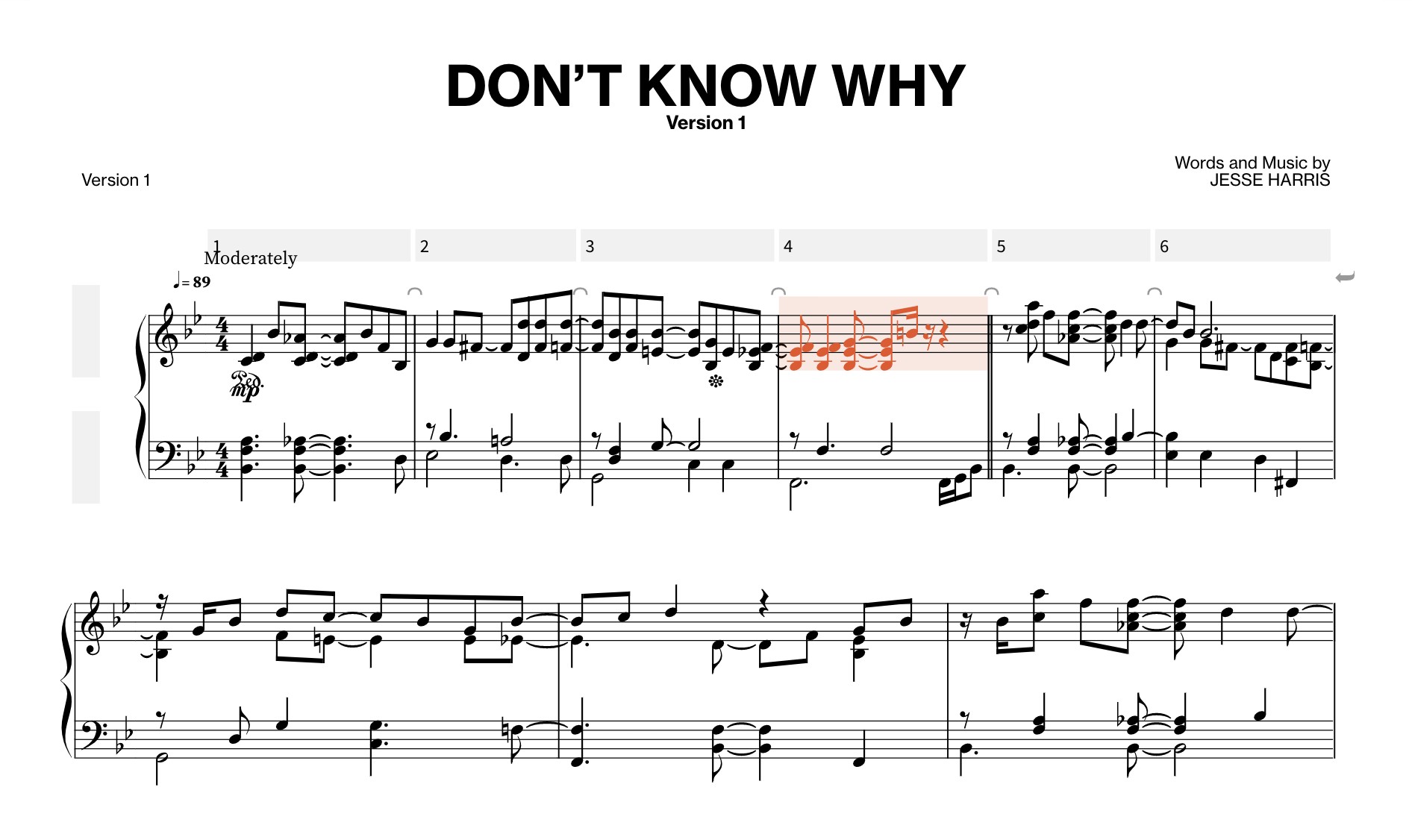 Then press the ENTER key on your computer's keyboard to move every measure after the selected measure below to the next system.