When you begin composing in Noteflight, you are automatically composing for all instruments in concert pitch.
Choosing to print your score's individual parts will print your score's instruments in their respective transposition so that players can easily read their parts without having to transpose them in their heads.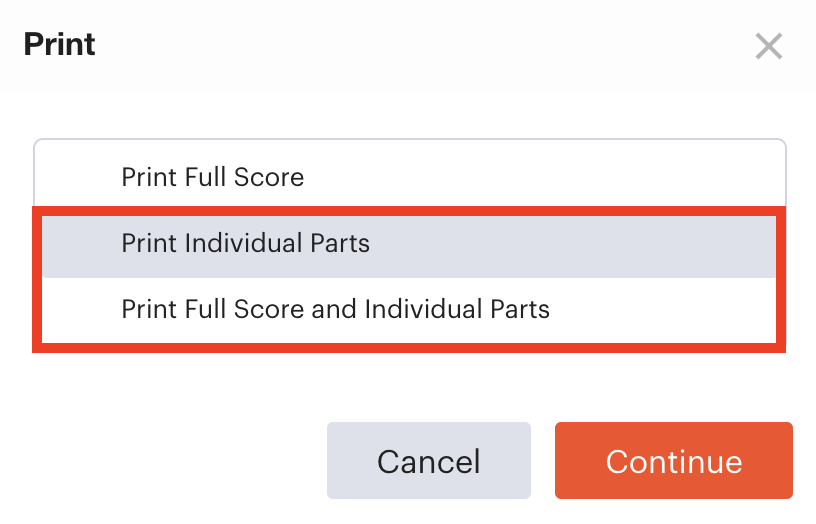 For example, if you're composing a score for Alto Saxophone (Eb) in Bb...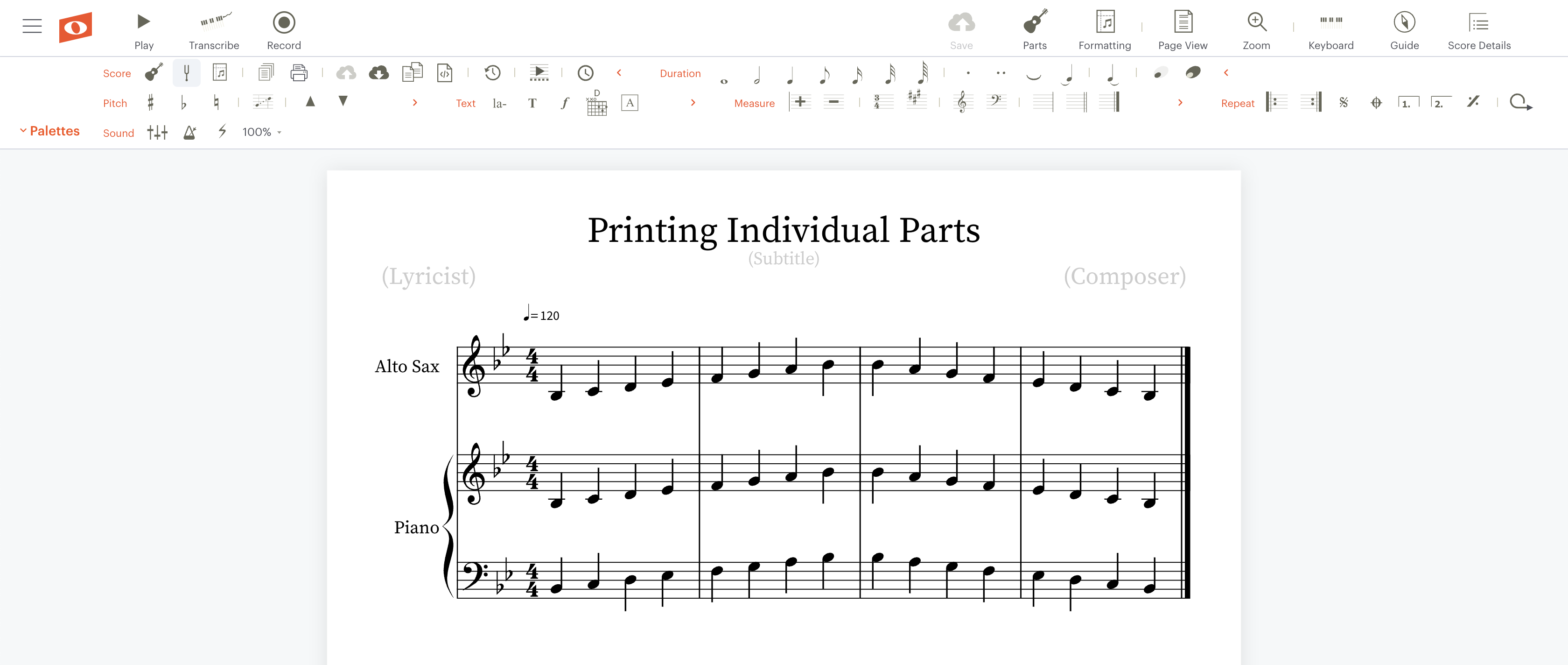 Printing this score's individual parts will automatically transpose the Alto Sax score to the key of G for the saxophonist to play.

To compose in each instrument's respective key, you can turn off the "Show in Concert Pitch" button from the "Score" palette.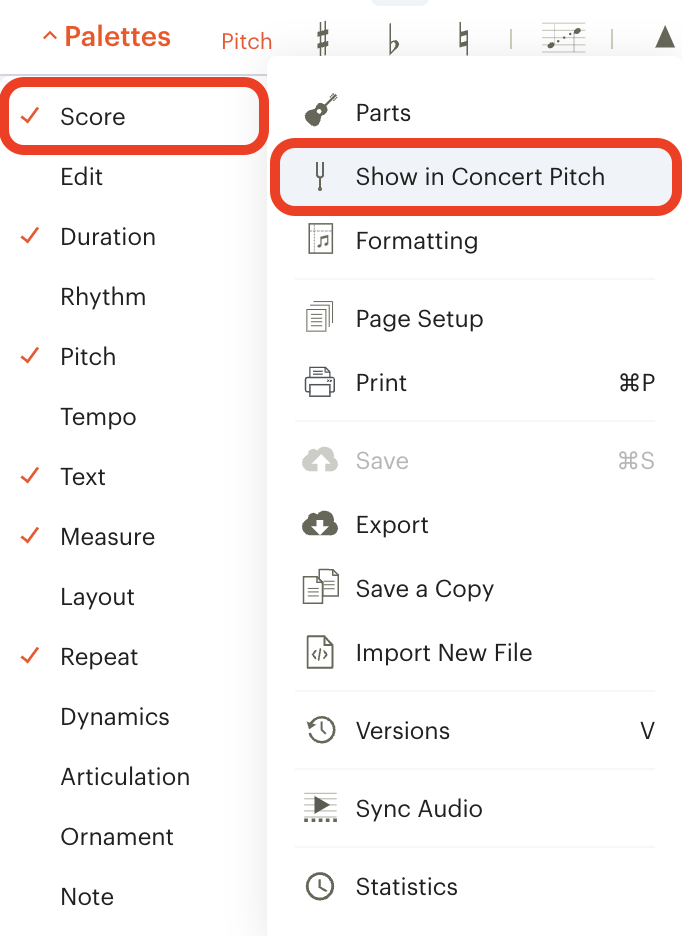 Why Are My Concert Pitch Parts Printing in a Different Transposition?
If you are seeing unnecessary transpositions when printing a score with individual parts that are in concert pitch by default (piano, violin, guitar, etc.), you may have changed the parts key by mistake when trying to change your score's key signature.
To fix, open the "Parts" panel and click the pencil icon next to each instrument.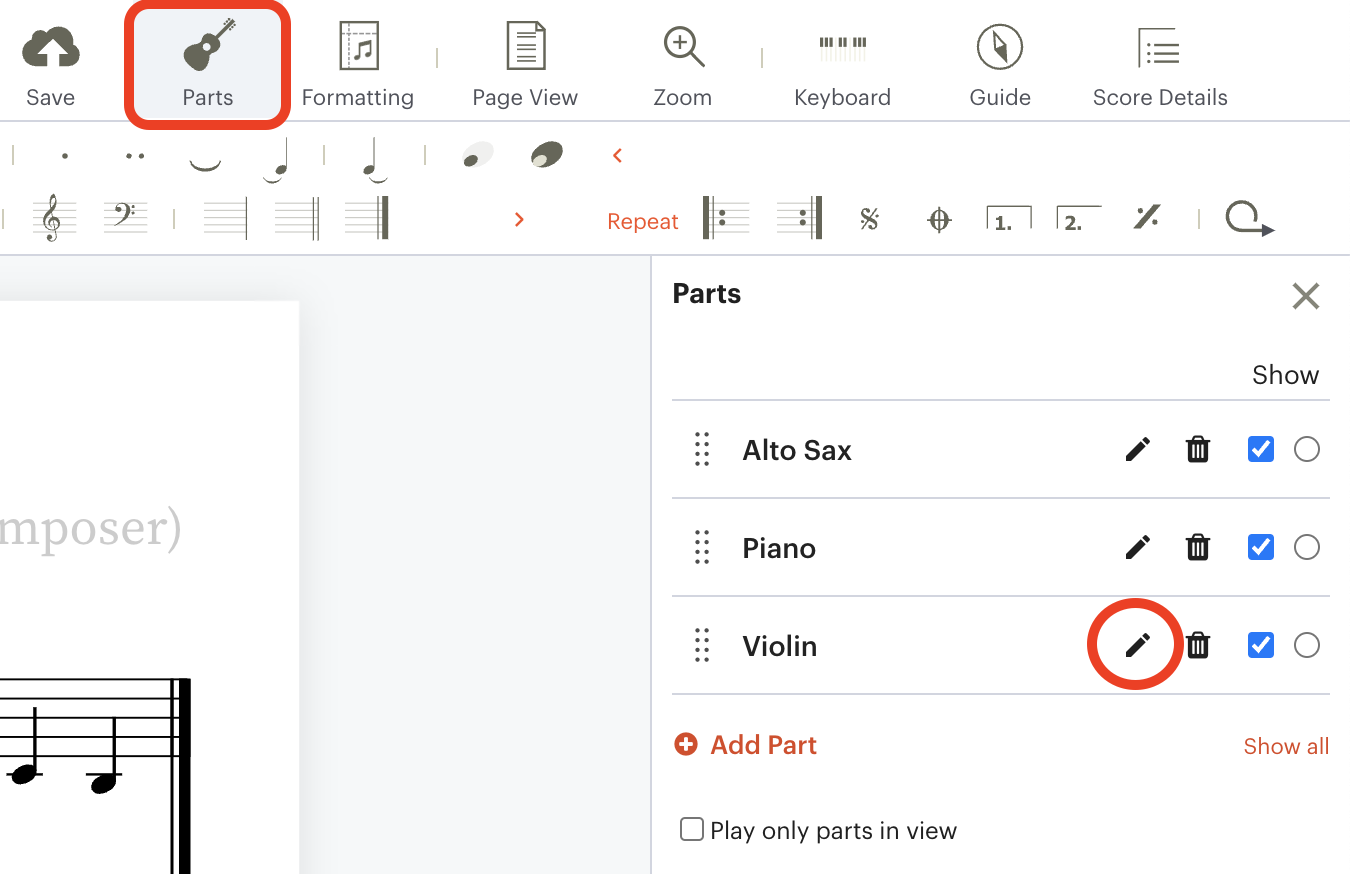 From the "Edit Part" window, under "Key" switch back to C if it is not on C already.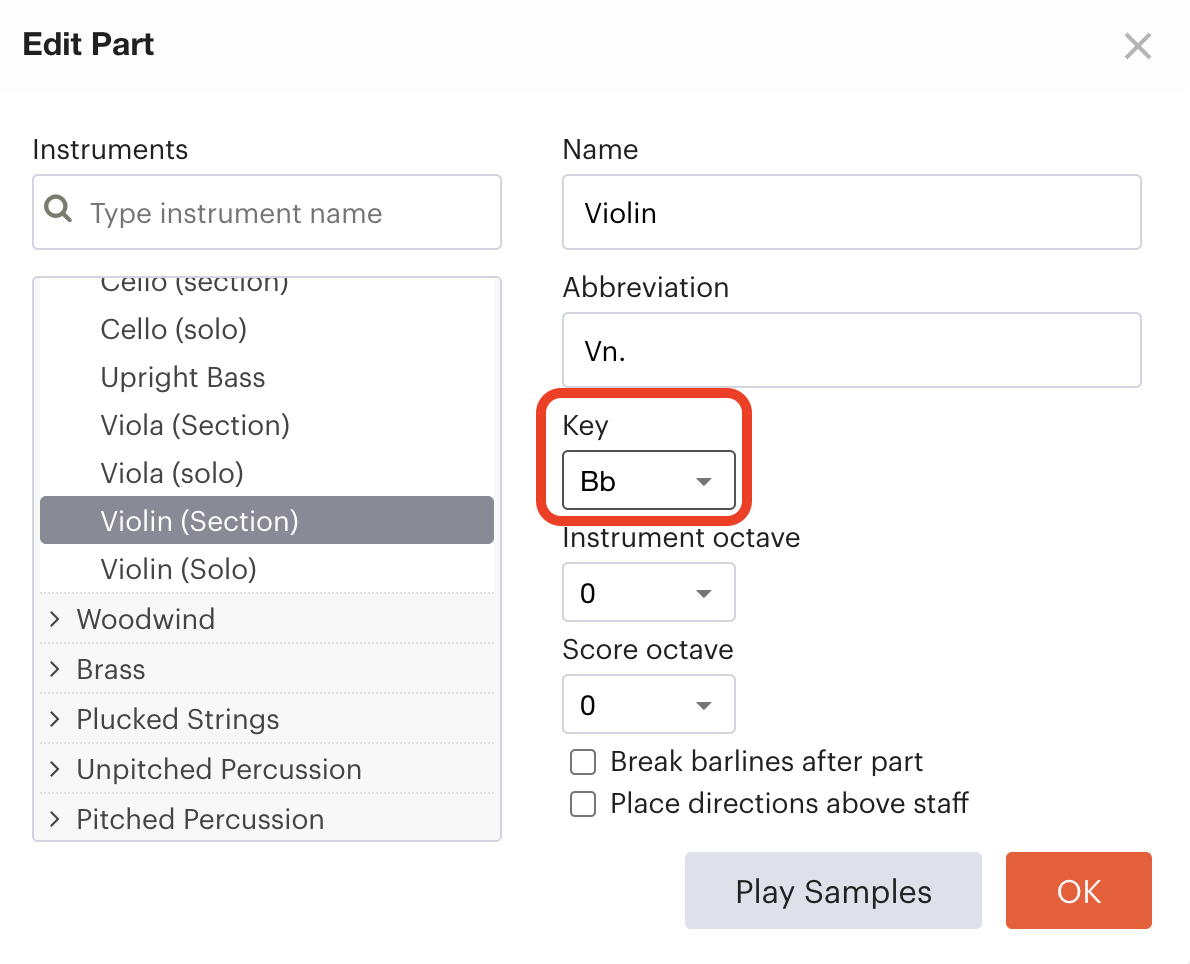 After, all individual parts should print as intended.
If you are still encountering any issues printing individual parts after trying the above, please contact support@noteflight.com and provide a link to the score you are experiencing issues with.