Noteflight Premium allows you to change the fonts and sizes of almost all text features within a score.
Follow these instructions to get started!
1. From the Formatting panel switch to the Text tab.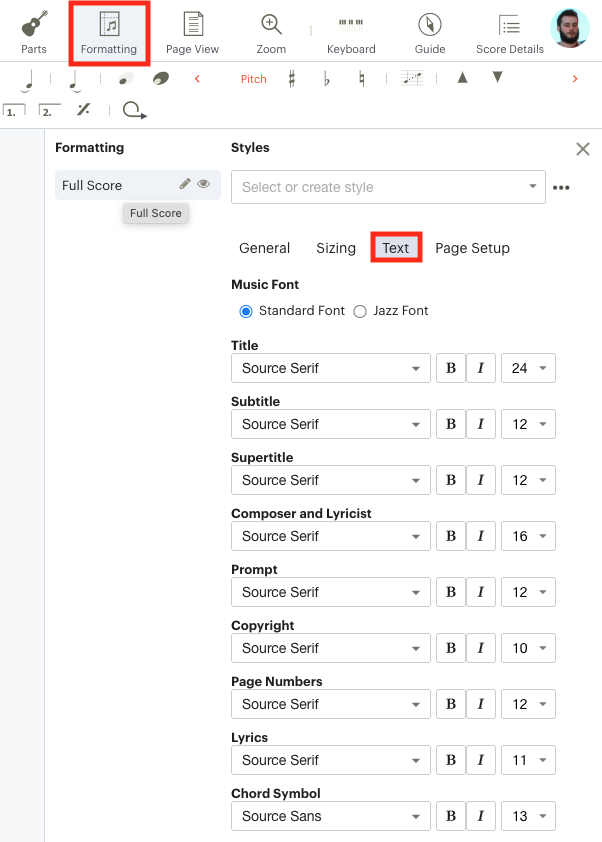 2. Open any dropdown menu to view a list of options. Select the text you'd like to change, and choose which font you'd like to change it to.
3. The side arrow next to any font's title opens a secondary list of options to customize your text even further.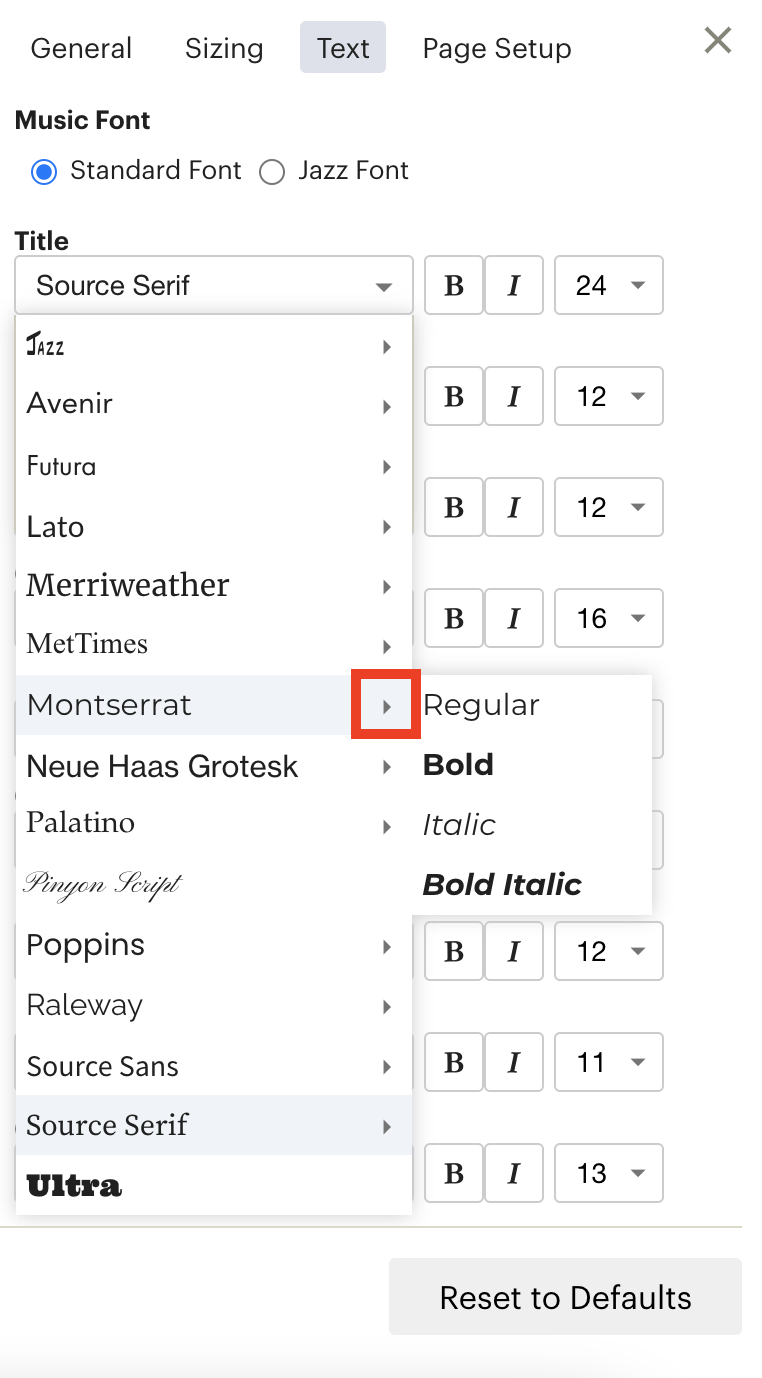 4. Select the number next to any font name to change the font size. You can choose a size from the dropdown or type in your own desired number.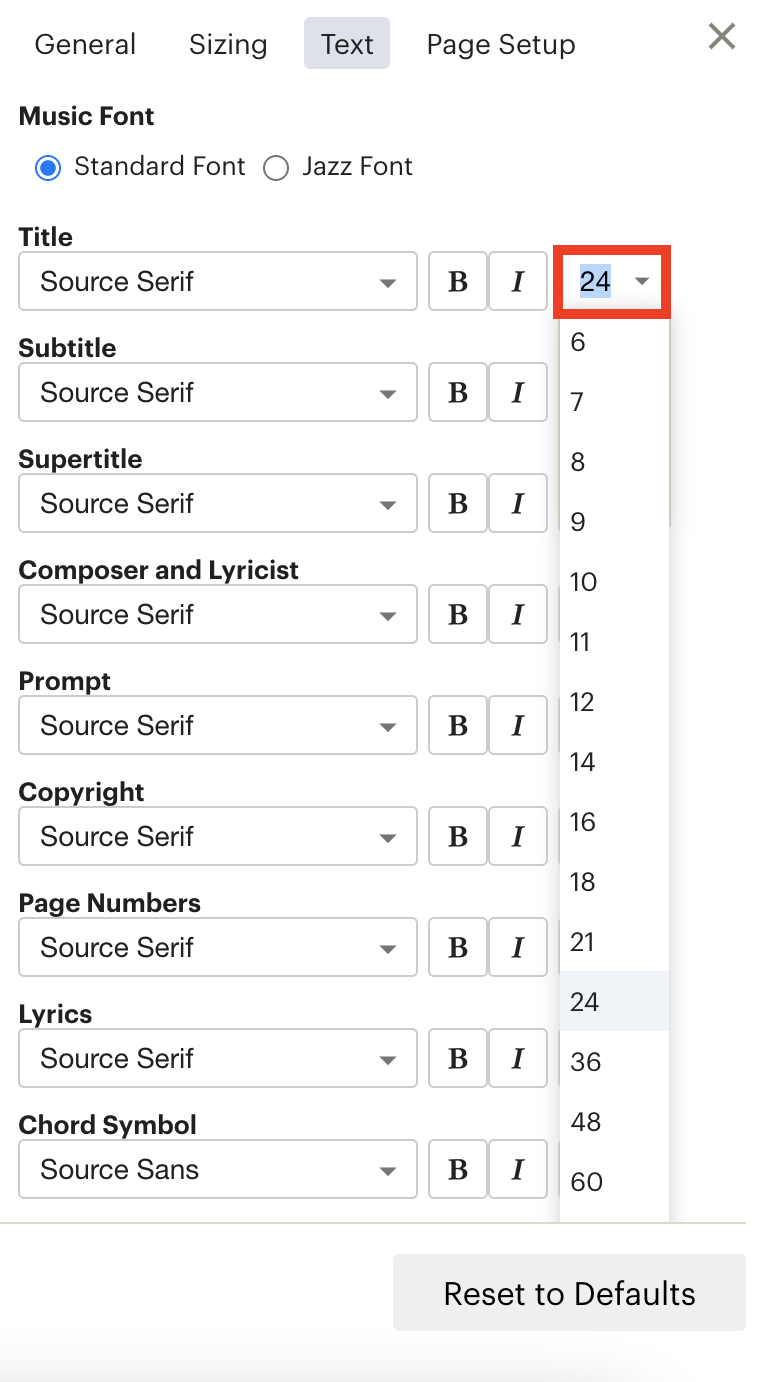 5. You can switch the entire score's Music Font to either Standard or Jazz Font. Both Music Fonts save their own separate font settings for each specific text feature.
For example you could use "Futura" as your Lyrics font when Jazz Font is turned on, and use "Palatino" for Lyrics when your score is switched to Standard Font.