You can add SoundCheck to your Noteflight Premium subscription for $5 a month or $30 a year by signing into the following link: https://www.noteflight.com/commerce/purchase_annual
If you're a Noteflight Lifetime member, you will need to contact support@noteflight.com so we can manually add SoundCheck to your account. Monthly or annual renewals are necessary for adding SoundCheck to your subscription as it cannot be permanently added from a one-time payment.
On our commerce form, you can select the "Add SoundCheck" option and fill out the necessary billing information to add the service to your current subscription.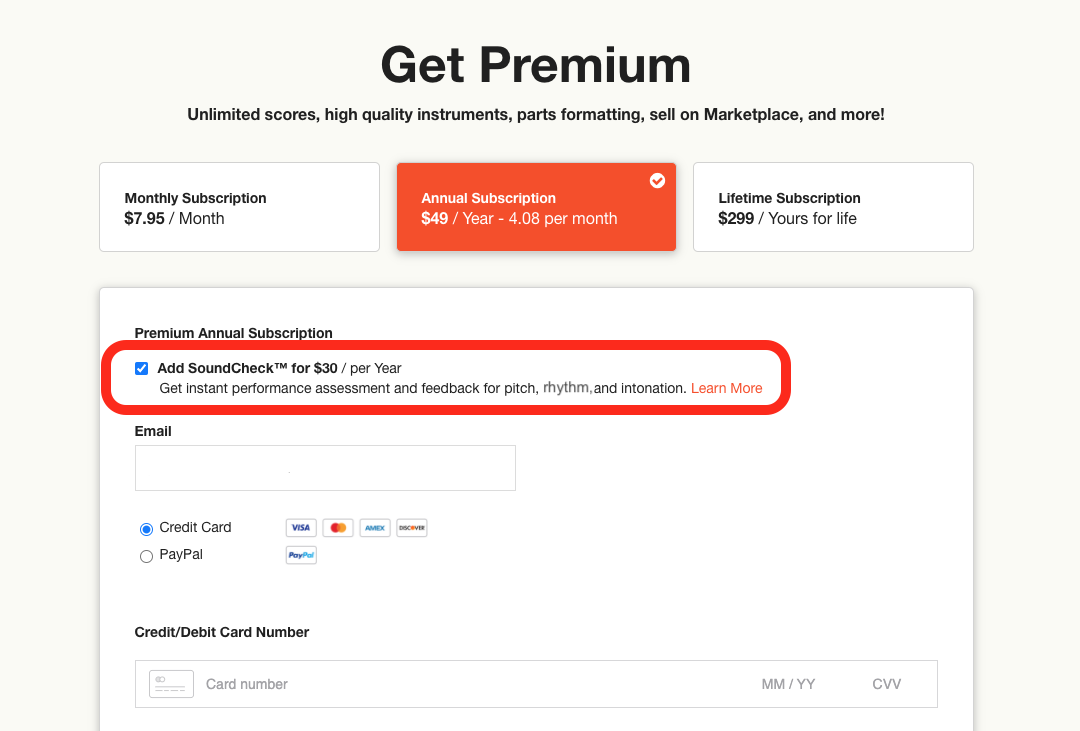 After purchasing you can start creating SoundCheck files of any of your created scores from the "Score Details" panel.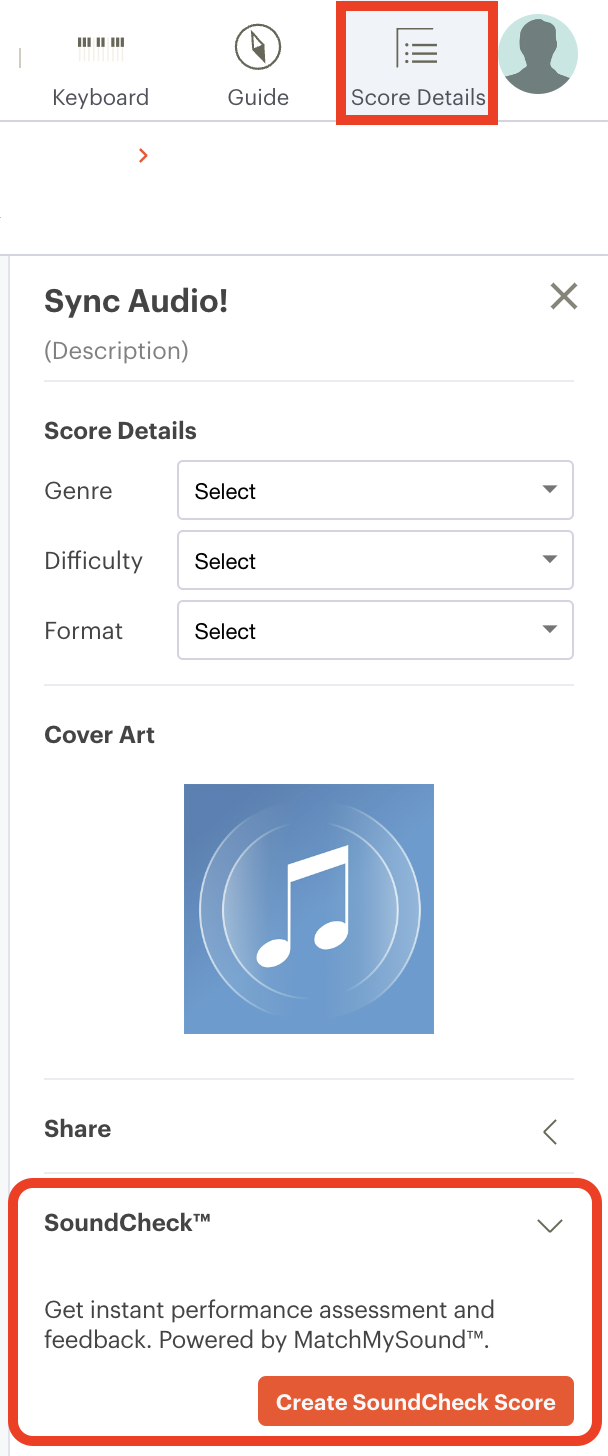 For more on SoundCheck, check out our SoundCheck™ in Noteflight Premium Assessment Overview