You can create a pickup bar or anacrusis in Noteflight using the "Change Time Signature" feature.
1. Click or tap the time signature in your score or open the measure palette and select the Change Time Signature Feature.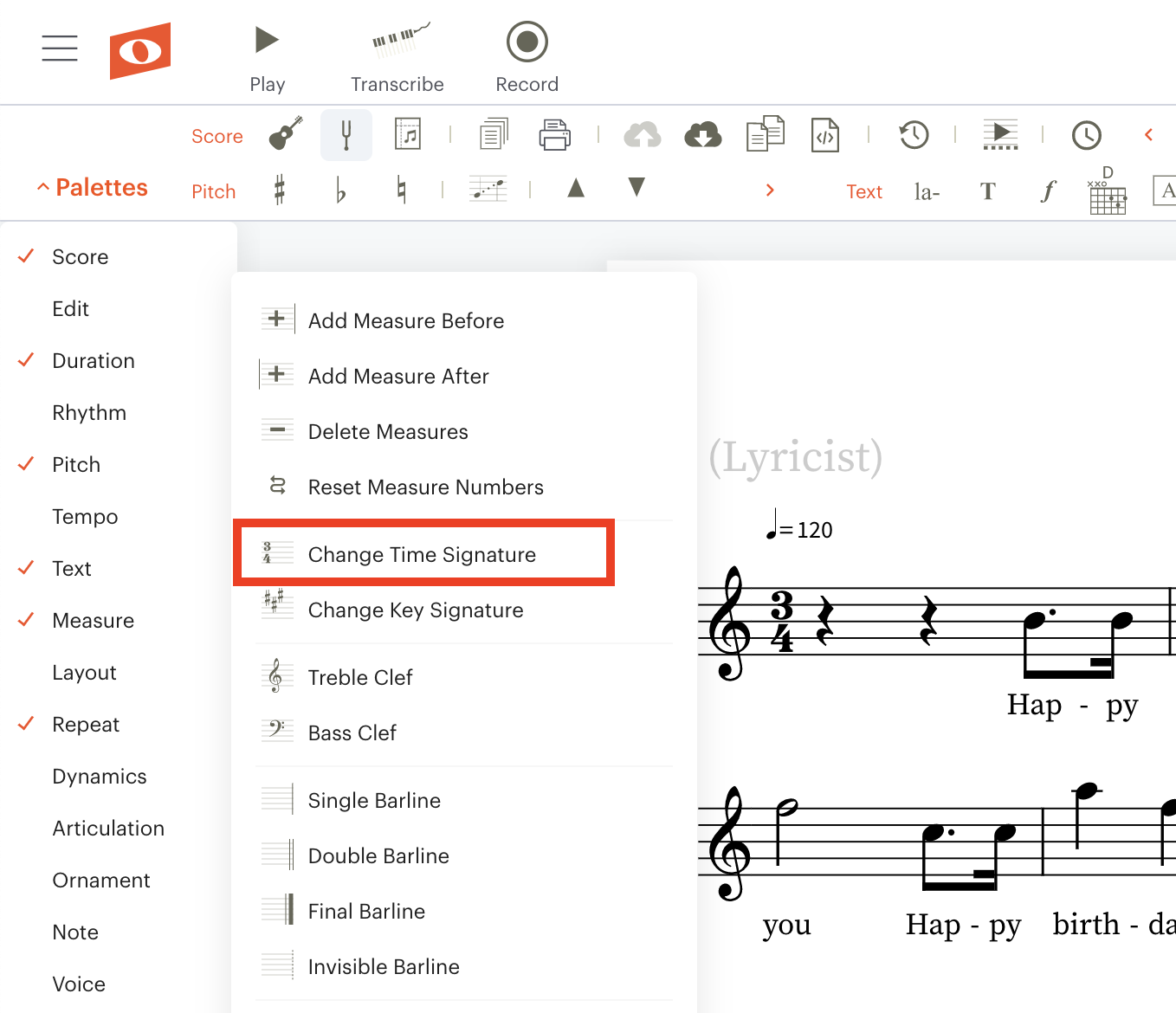 2. From the Change Time Signature window adjust the time signature to reflect the necessary amount of beats for your pickup notes.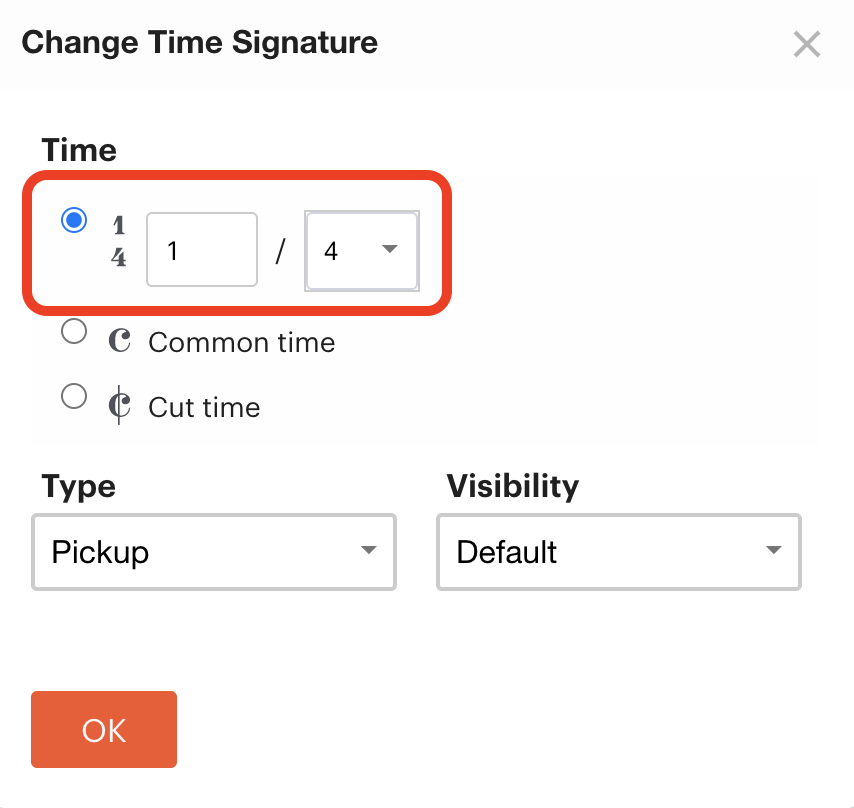 3. Then change the "Type" to "Pickup" and click OK.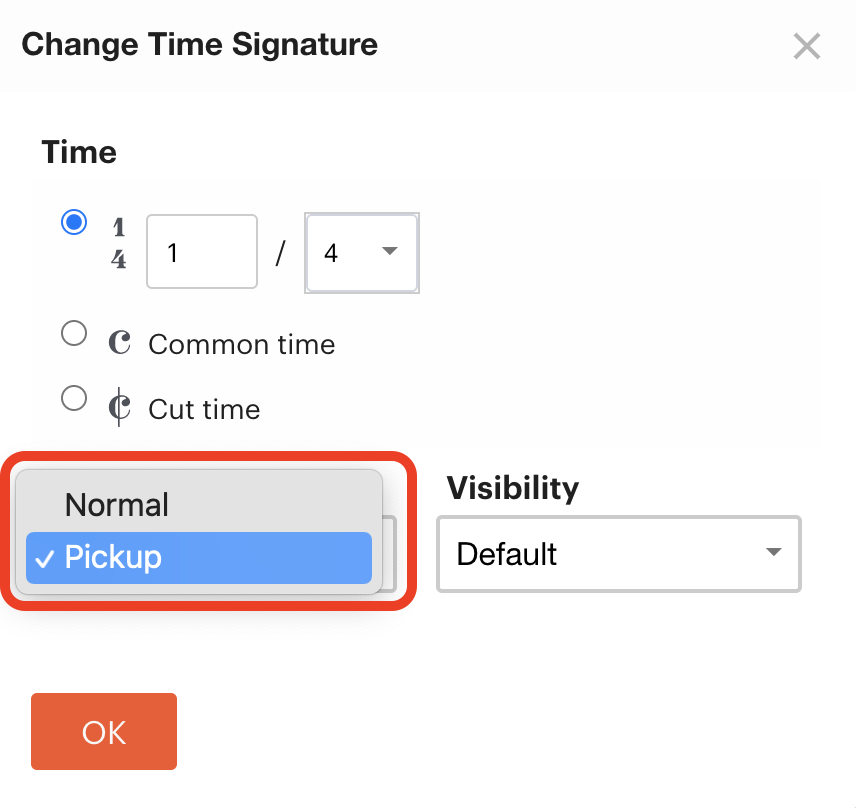 You should then be left with a pickup bar or anacrusis in your score.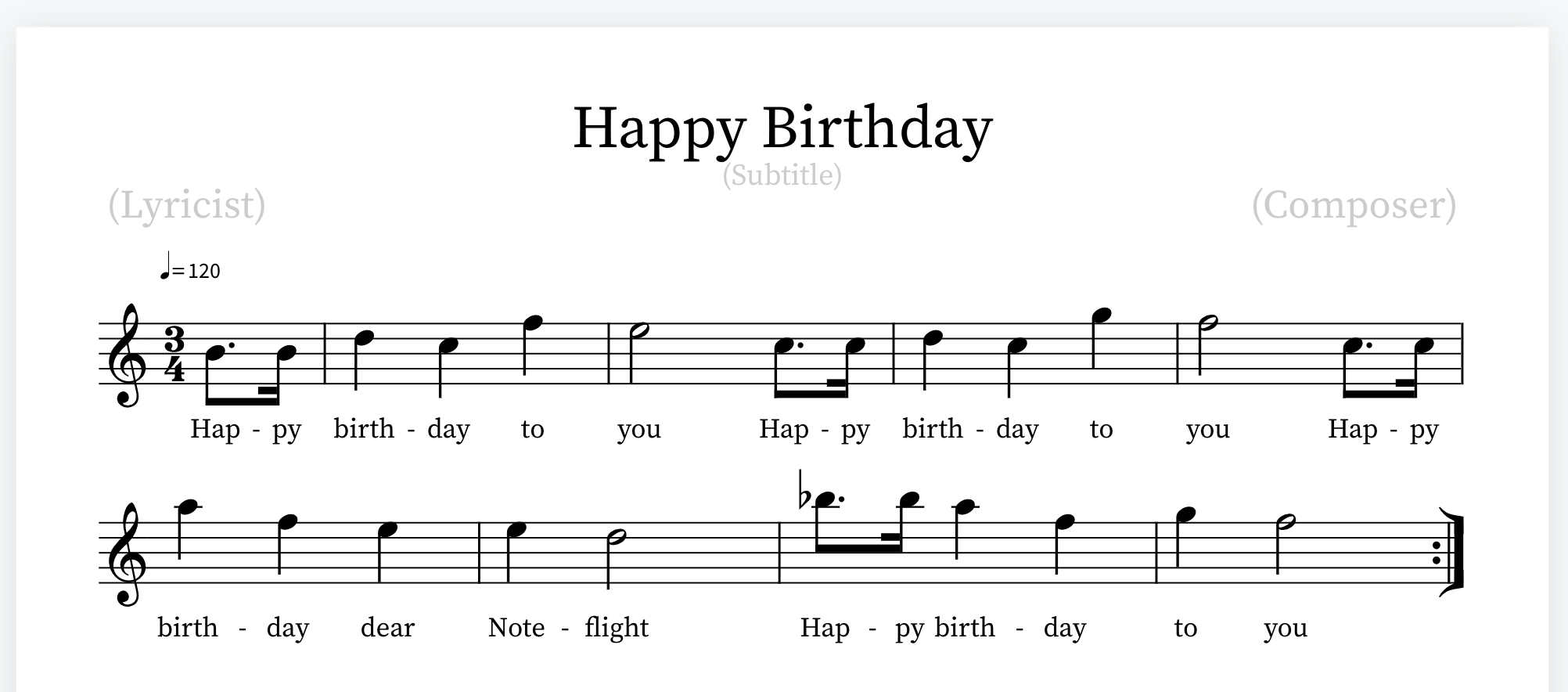 For more on pickup bars and irregular measures, check out where the features are mentioned in our User Guide.