If you are viewing another member's Noteflight score and would like to make a copy for your own use, you can export Noteflight Scores then import into your Noteflight Learn account to make an assignment. This is especially useful for Noteflight Learn users copying scores from our Lesson Plan Database. Read below to find out how to utilize this feature.
1. Open a score and select the export option in the Score menu.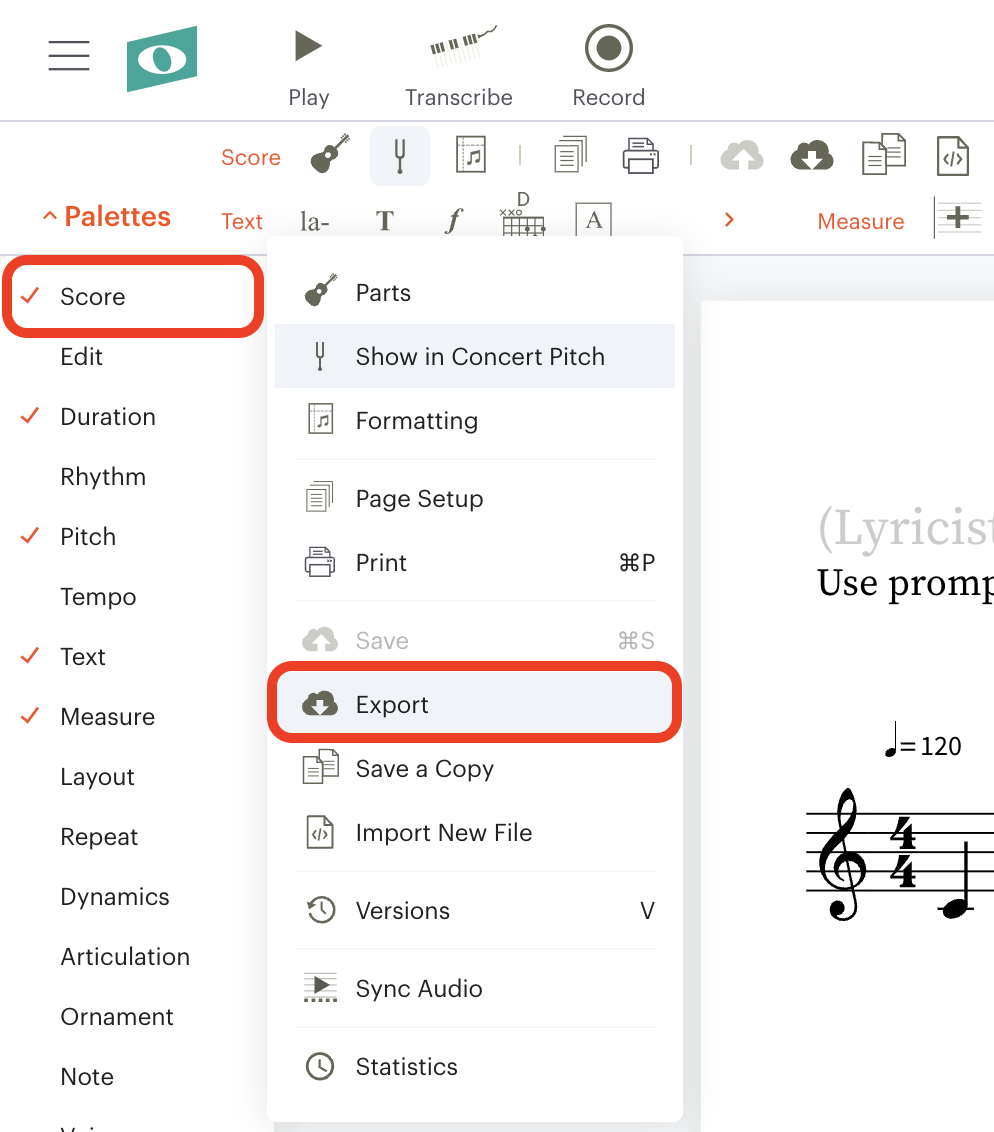 From the list of export options, choose "Noteflight Score" to download the file. The file will download to your computer as the name of the score with ".xml" after it.


2. Log into your Noteflight Learn site and select the "Create" option in the top left corner of your home page to import the score.

Choose the "Start by importing XML or MIDI files" option and select "Choose File(s)" to find the Noteflight Score you just downloaded, then select "OK".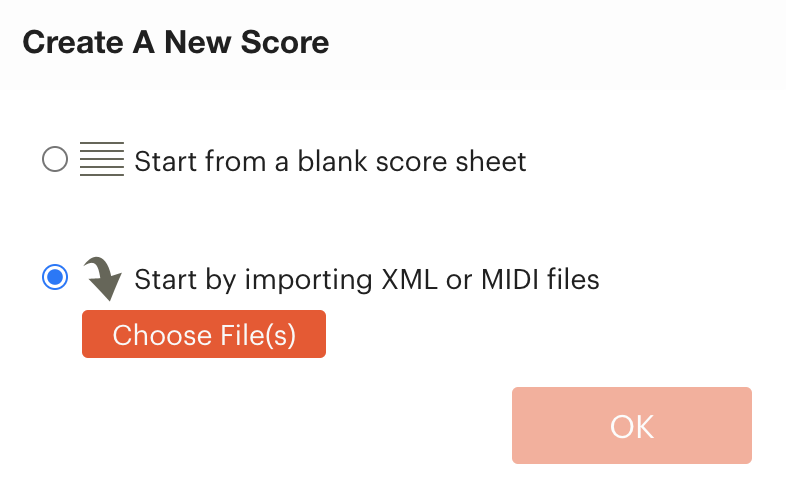 3. To use as an assignment for students, select "Score Details" towards the top right. Select "Share"
-> "Share Score".

From the Sharing Details window, select "Create an activity template" and choose whether you would like to share the score with All Site Members, Groups, or Individuals.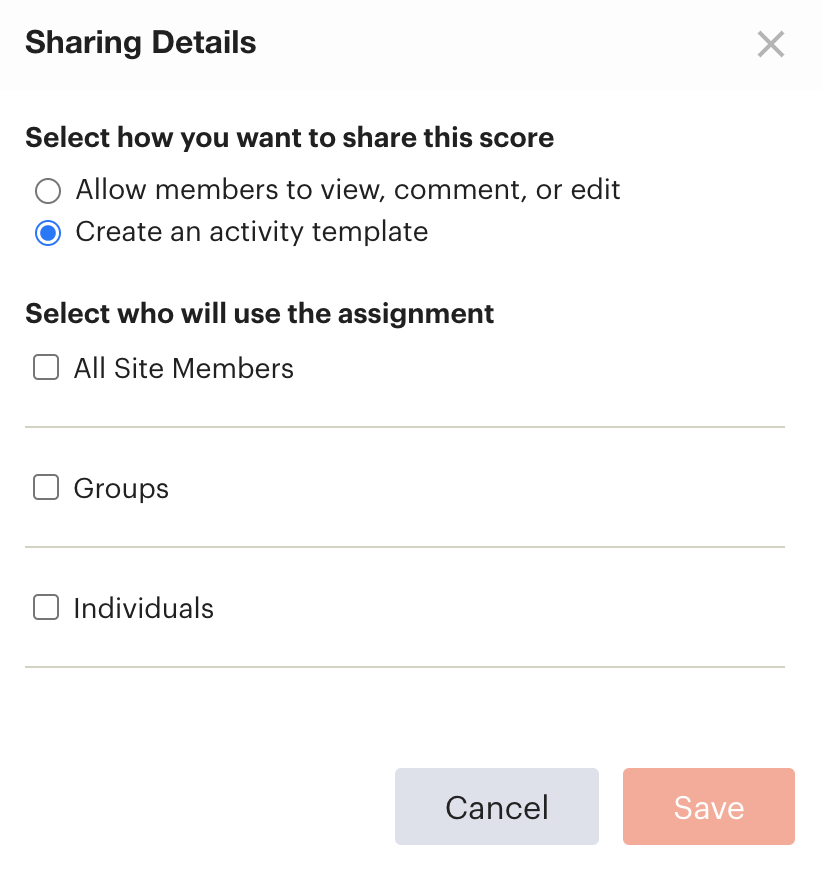 Hit "Save" and send the URL of this score to your students to complete! Read more about Activity Templates and search our entire Noteflight Learn Support Center for more information.