Noteflight Premium gift cards make an excellent gift for Noteflighters and future Noteflighters. Gift cards include a code which Noteflight members can redeem for a year of Noteflight Premium.
Purchasing a Noteflight Premium Gift Card

Navigate to https://www.noteflight.com/gift_card and enter the recipient's name for the gift card
Then select the "Check out" button to enter in your billing and card information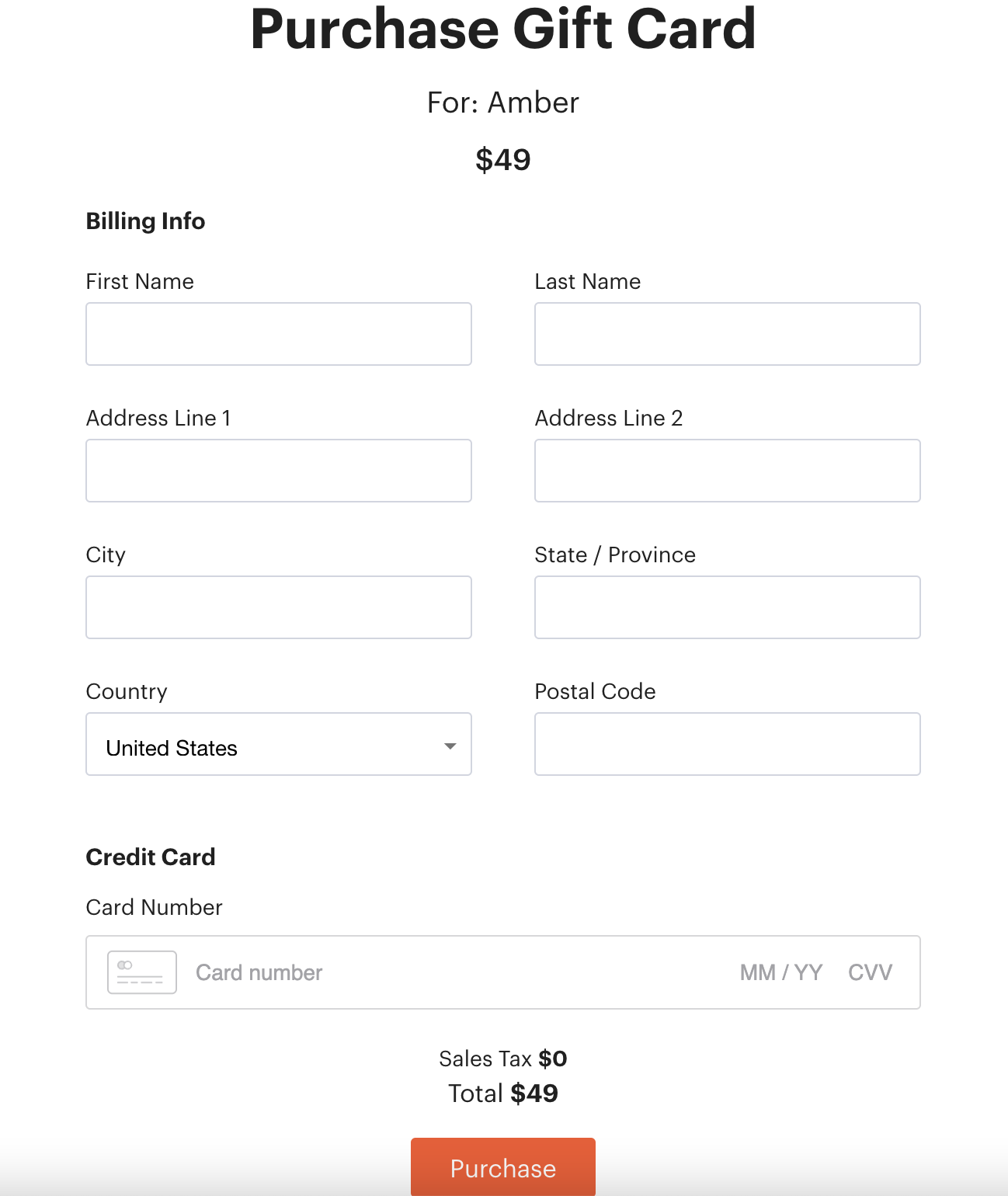 Once that is filled out select "Purchase" to receive the gift code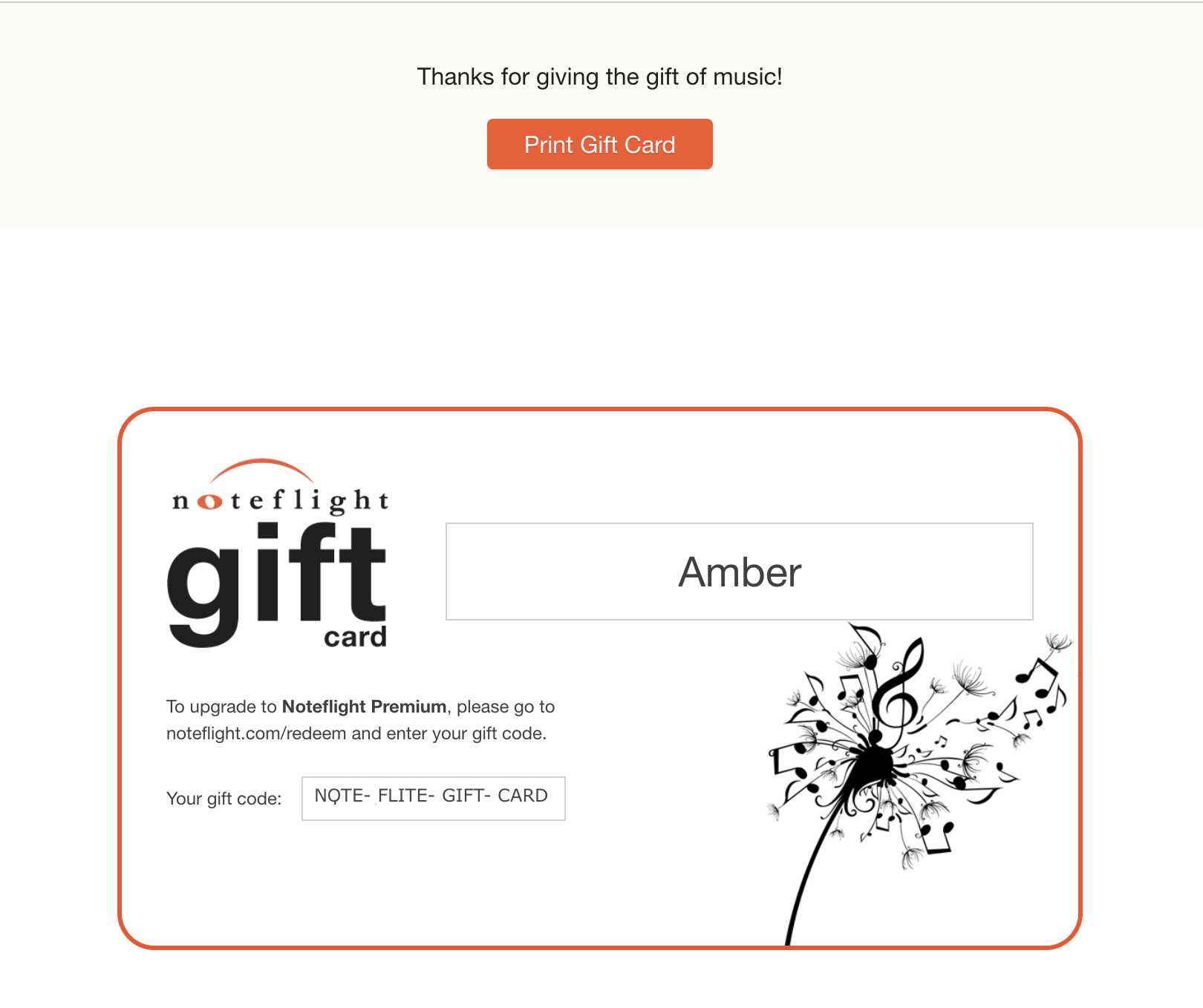 Select "Print Gift Card" to print out a copy or download the gift card as a PDF.
Redeeming a Noteflight Premium Gift Card

Navigate to https://www.noteflight.com/redeem to redeem a Noteflight Premium Gift Card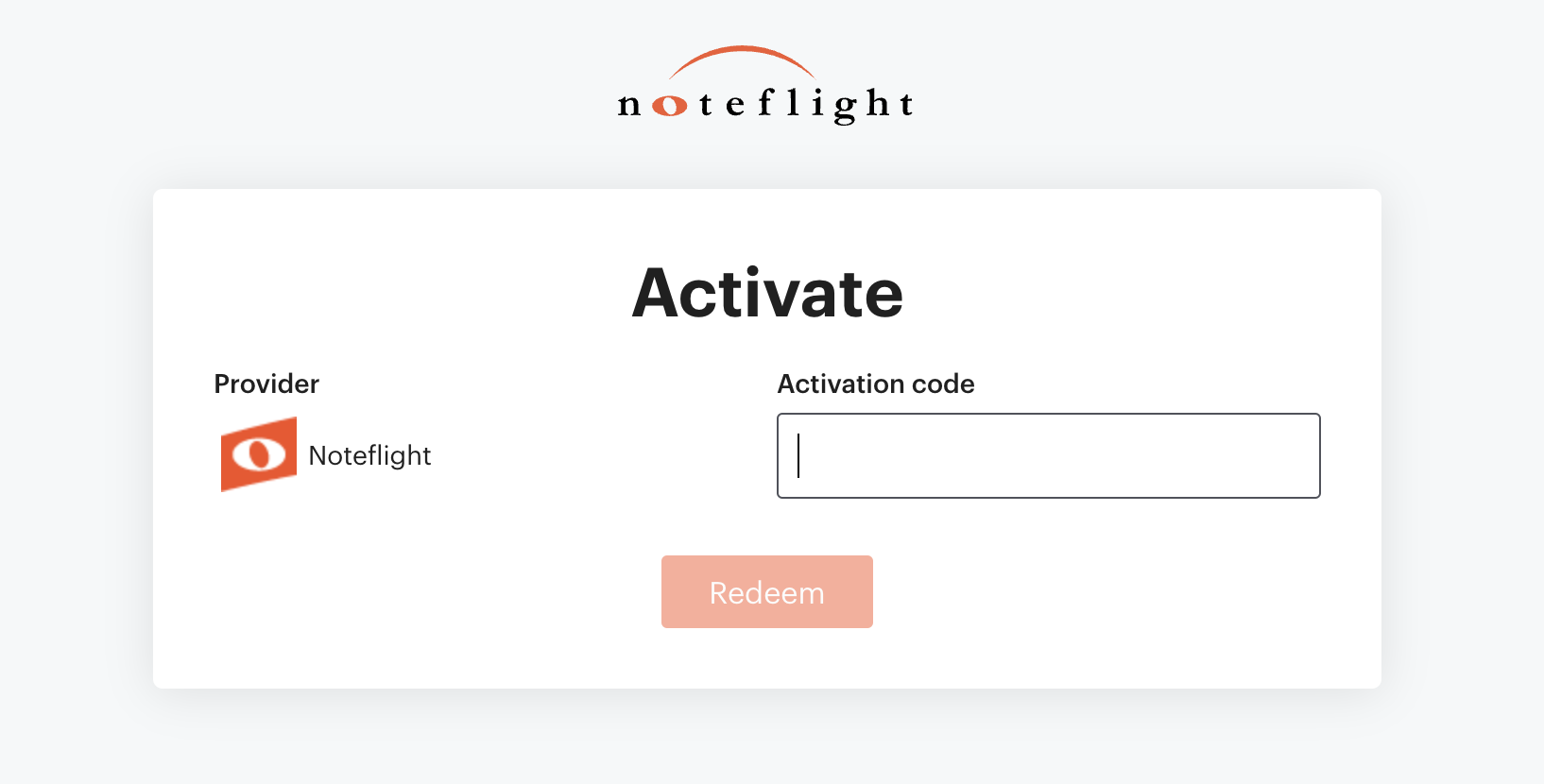 Enter your activation code and select "Redeem" to have a year of Noteflight Premium added to your subscription