You can easily change the viewing and playback settings for Premium Content and Purchased scores. We offer the ability to change page format, note size, and transposition before even making a purchase. Our playback settings for all purchasable scores include changing the speed, volume, and which instruments are heard while listening to a piece. Feel free to export preview samples as PDF files or print them from any device connected to a printer.
Playback Settings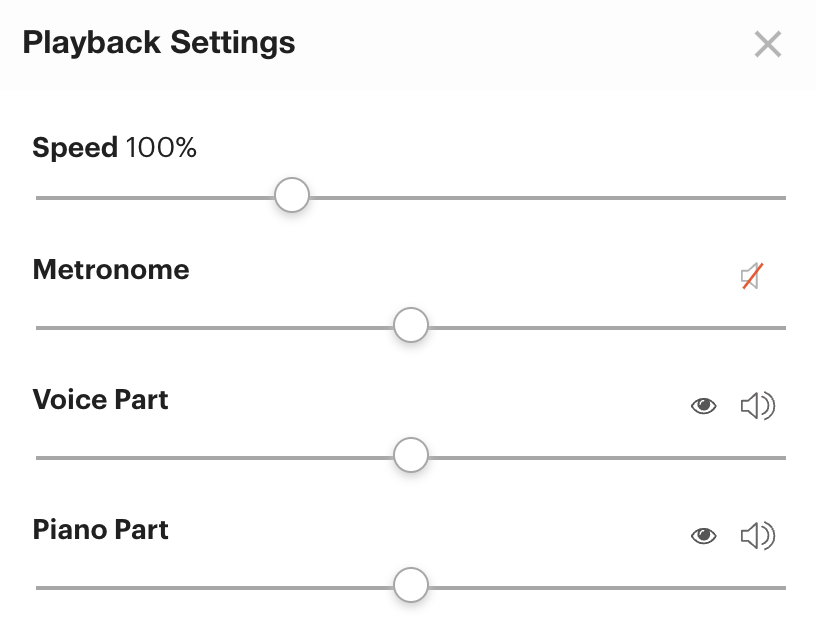 Noteflight's interactive music experience gives musicians control of playback for learning and playing along with their music. Select any measure during playback or while paused to advanced the cursor to any measure. Use the sliders to adjust playback speed as well as instrument and metronome volume. Click or tap the eye icons to choose which instruments you would like to view. Next to the eye icons you can select the volume button to toggle an individual instruments mute on or off.
Score Settings

The Score Settings menu allows for control of the zoom, note sizing, and various views available, so players can customize the way they want to view their music. Any change to these controls will automatically reformat the music for viewing or printing.
Page View allows scrolling to go up and down, while Scroll View will format the music horizontally across the screen. In Scroll View you can use the Zoom slider to get a closer look at the music.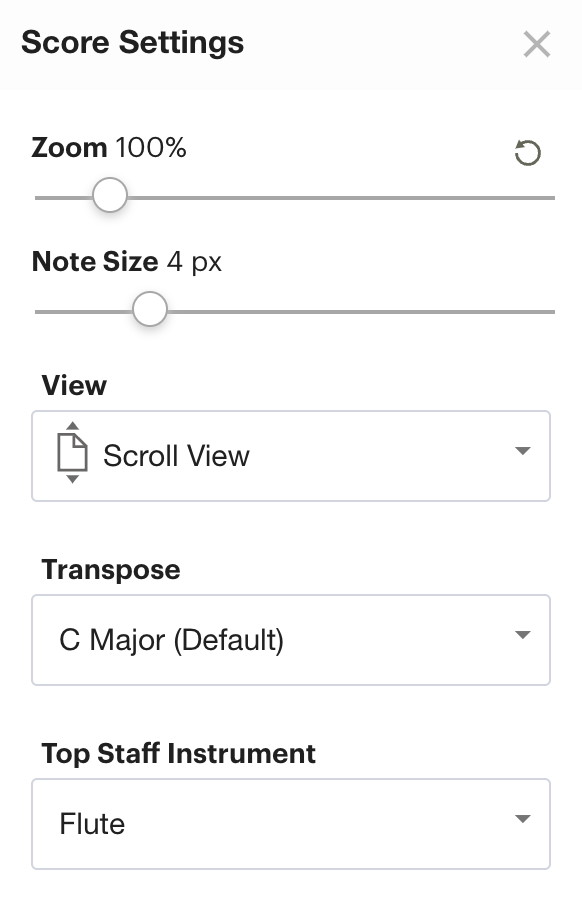 Musicians can also easily transpose the music higher or lower, including to enharmonic major and minor keys.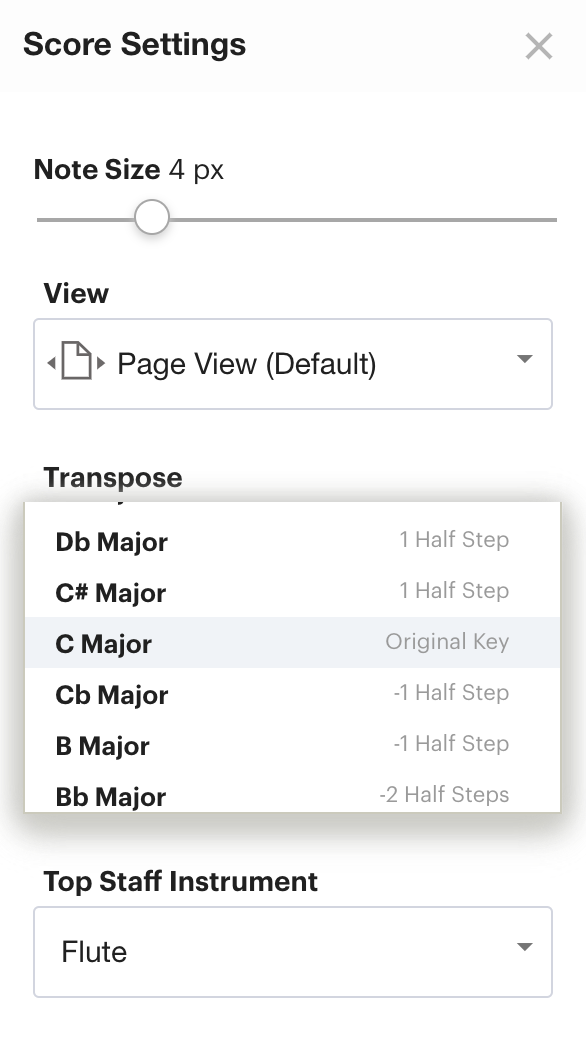 Printing and PDFs

Before purchasing a score, you can print or export a preview sample as a PDF file.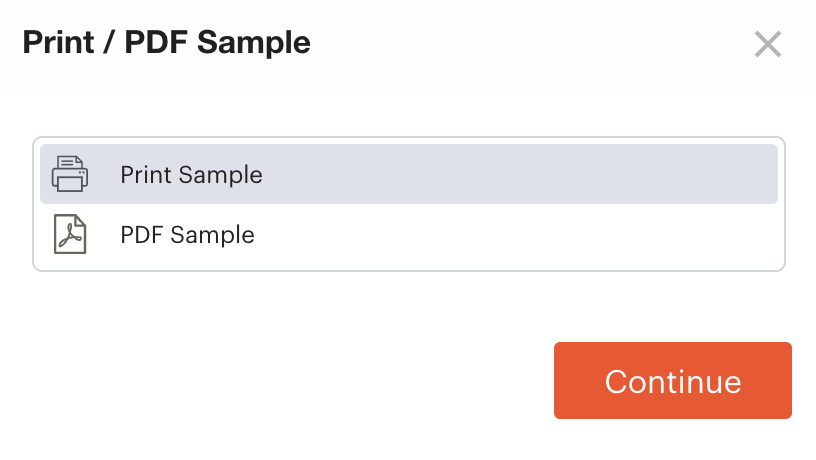 Once a score is purchased, you have the ability to print and export the full score as well as individual parts.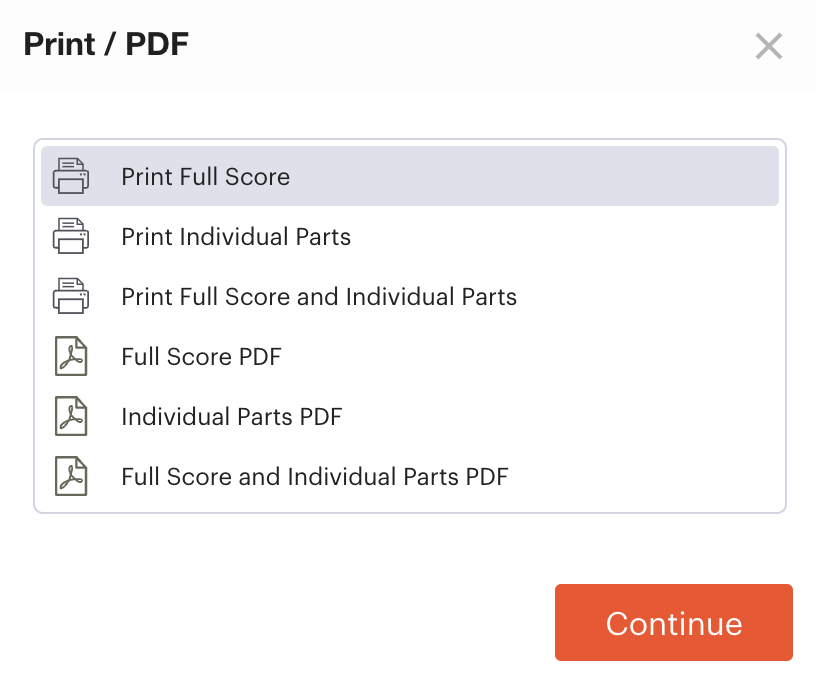 Any changes made in the interactive viewer can be printed or exported to PDF as well.
Purchasing and Editable Copies

Purchases on Noteflight are made based on the number of authorized performers, so performers can pay for their use of the music while making any interactive adaptations needed. Plus, any purchase can be copied into your own Noteflight account and be edited for further adaptations. Purchasers can always add more performers at any time if a buyer wishes to adapt and use the music with more musicians. Read all the details of purchasing music on Noteflight.