In a Noteflight Learn standalone site you can reset multiple user's passwords all at the same time.
Select "Manage Site" in the header and then "Members" in the left-hand menu. On this page, you'll see a button to "Edit List".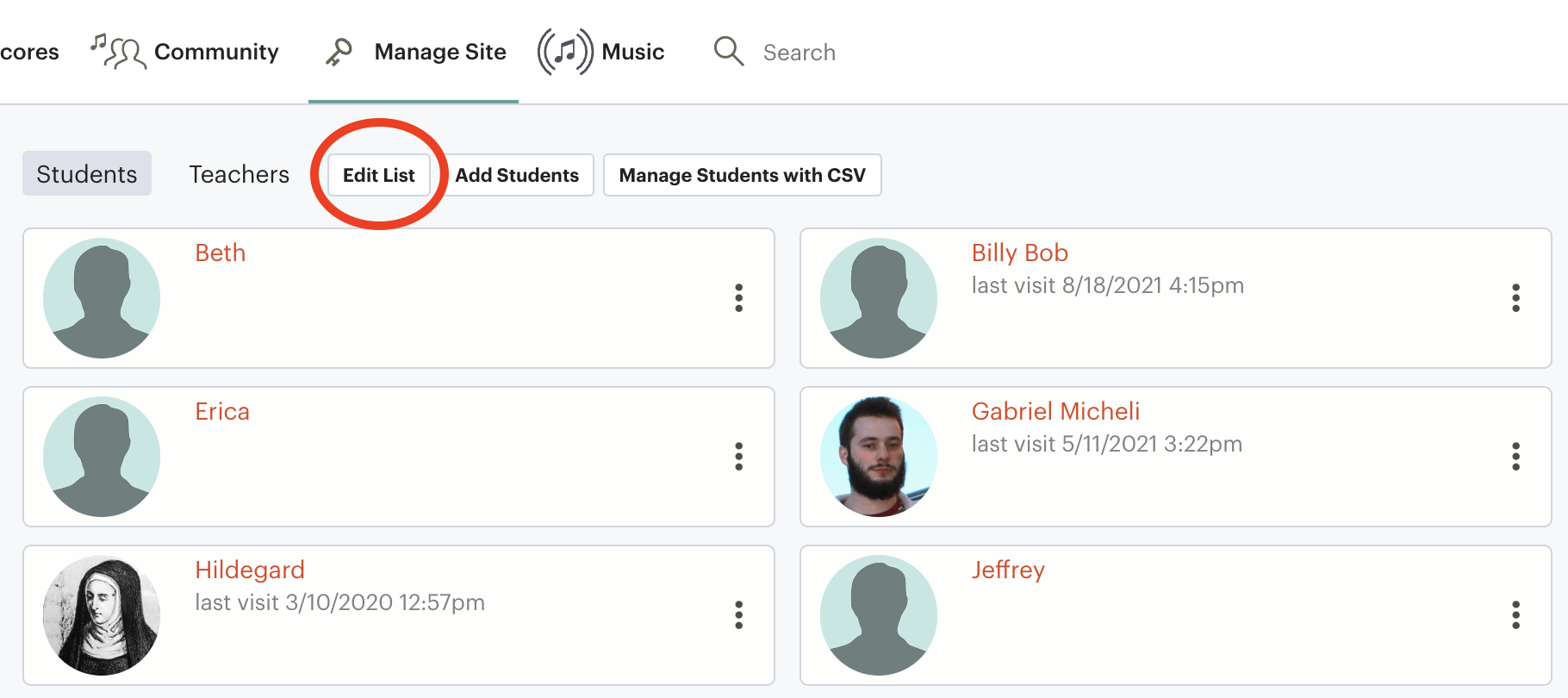 Select "Edit List" and select all of the users whose passwords you're looking to reset, then select the "Reset Passwords" button.



You will then be prompted to create a new password for these students. You may check the box below to require your students to create their own password upon logging in with the password you gave them.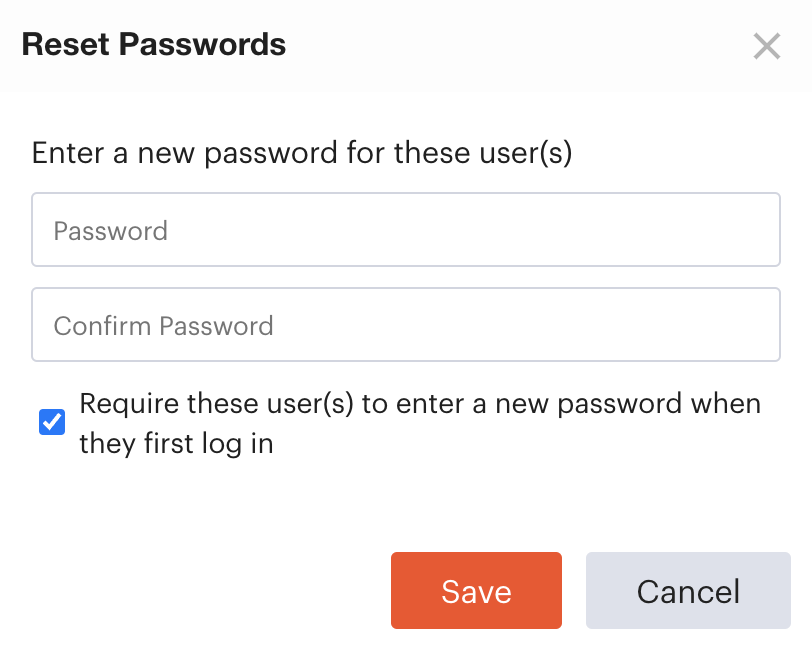 If selected, once those students log in, they will see the window shown below to create their own password.