Importing a file:
When you "Create" a new score in Noteflight, a pop-up screen will appear with two options. You can either create a score from a blank score template or import your own file. Choose the import option and then choose which file from your computer you'd like to import. Noteflight allows you to import both XML or MIDI files directly into the Noteflight editor.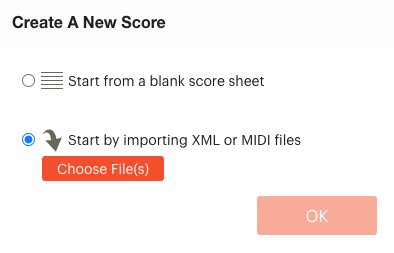 For a more in-depth explanation on how to import XML and MIDI files into our Noteflight editor, please visit the "Importing Files Into Noteflight" section in our User Guide.
After you've created a score in the Noteflight editor, you can then export that file as you need.
Exporting a file:
Keep in mind there are two ways to navigate to the export button. As a default, the export button is already pinned to your top panel on the left-hand side but is also available in the side left panel under the "score" section.
OR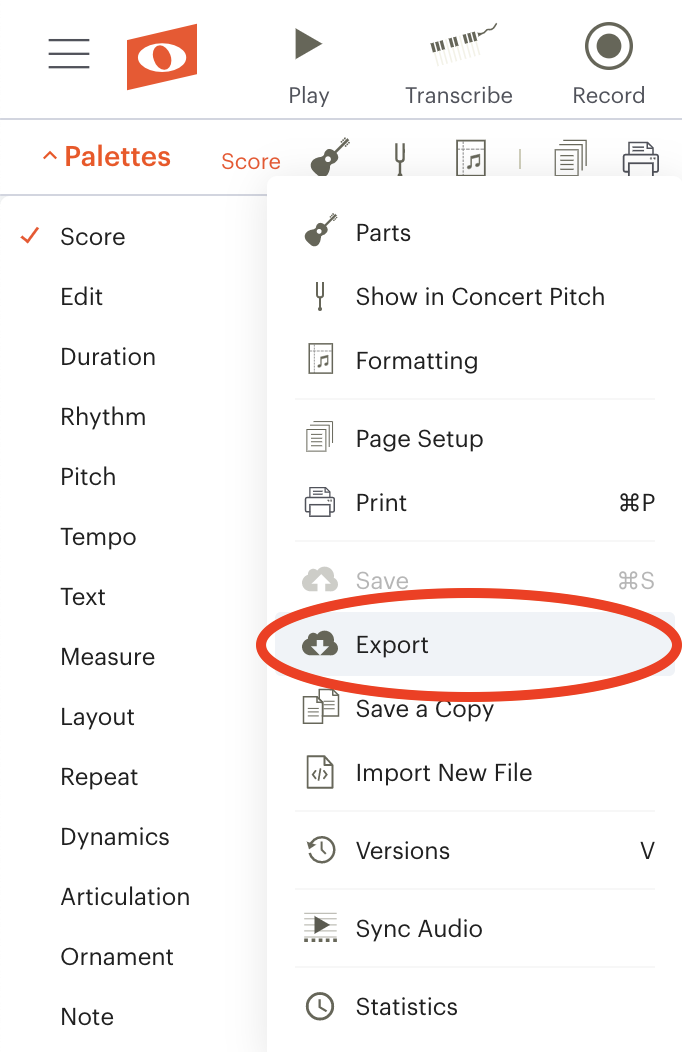 After clicking the export button, a screen will appear with all of the available export options such as:

Export to PDF, MIDI, WAV, MP3 and more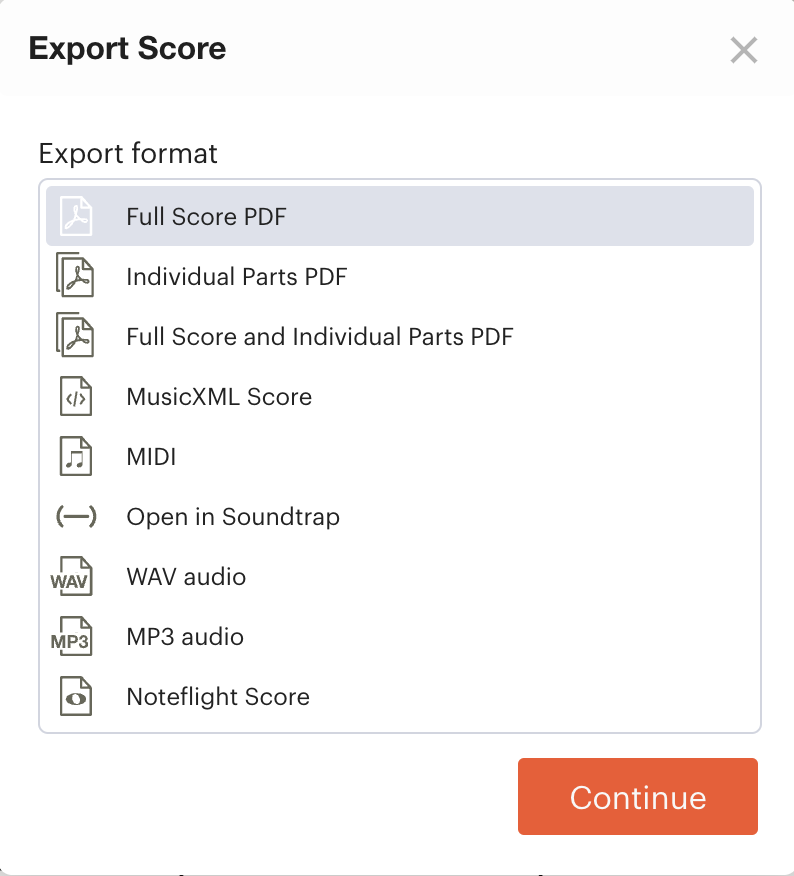 Choose which option you need and follow the prompts to download your file to your computer.
Note:
Some export options are only available to Noteflight Premium members
Audio files can not be exported in the Safari web browser at this time.
For a more in-depth explanation of each individual export option, please visit the "Exporting Files from Noteflight" section in our User Guide.