As a teacher in a Google Classroom Noteflight Learn site, you will add/remove students by syncing your classes from Google Classroom. All members of your selected Google Classroom site will be added to your Noteflight Learn site.
1. Select "Manage Site" in the header, then select "Members" on the left. Use the "Manage Classes" button to select which Google Classroom classes you would like to sync.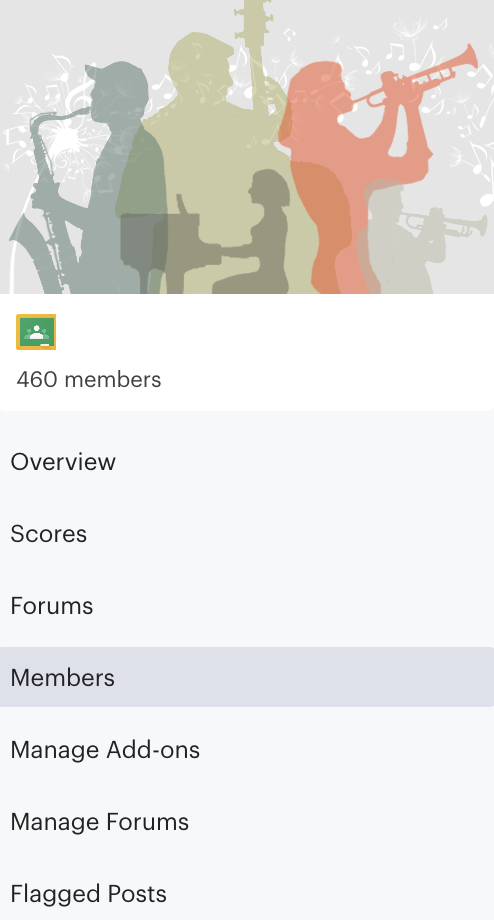 2. Select the classes you wish to sync and press "Update". Google will confirm the sync and Noteflight will add the members and your classes.

3. Each class that you sync will be created as a Group inside of Noteflight Learn and all class members will have access to your site. You can also add or remove classes at any time using the same "Manage Classes" option. To remove classes, select the circular icon next to any of your "Selected Classes" and "Update" to remove them from the site.
Adding and Removing Individual Students
To add and remove individual students to a Group in Noteflight that is already synced from Google Classroom, you need to add or remove that student from the class in Google Classroom first and then select "Sync Classes" from your site's Members list.

You can also sync one class at a time by accessing the "Community" tab in Noteflight, opening a Group's Members list from there, and selecting "Sync Class."