Noteflight Learn provides a COPPA-compliant website where accounts are private and no student information (such as email or name) is collected. A Noteflight Learn account can be linked to a personal Basic or Premium account on Noteflight.com, allowing users to easily transfer scores between their Noteflight Learn site and their own Noteflight.com account. As per Noteflight's Terms of Use, a user must be age 13 or older to create an account on Noteflight.com. The Noteflight Learn account always remains private and only musical scores are transferred between accounts.
If you are the Admin of your Noteflight Learn site, your Noteflight Premium account is already linked to your Noteflight Learn account. Skip to

Step 4

if you are looking to transfer scores between accounts.
This feature can be used in the following ways:
Noteflight Learn users who are graduating or losing access to their school site can easily transfer scores and continue enjoying Noteflight Basic or Premium forever!
Students with existing Noteflight.com Basic or Premium accounts can transfer scores into their Noteflight Learn account.
Students who create a score for a school project can transfer that score into their Noteflight.com account and easily share with the Noteflight community.
Students can find and copy public scores on Noteflight.com and transfer them into their Noteflight Learn account for use in school.
Here is how it works:
1. Inside your Noteflight Learn account select the profile icon in the top right corner and then hit "Link Another Account" from that menu.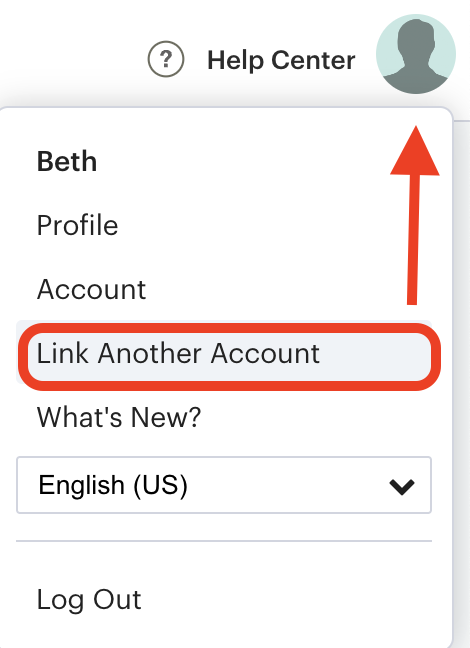 After linking in completely, this option will allow you to unlink your accounts if needed.
2. In the dialogue box, enter your login credentials for the Noteflight.com account to which you want to link.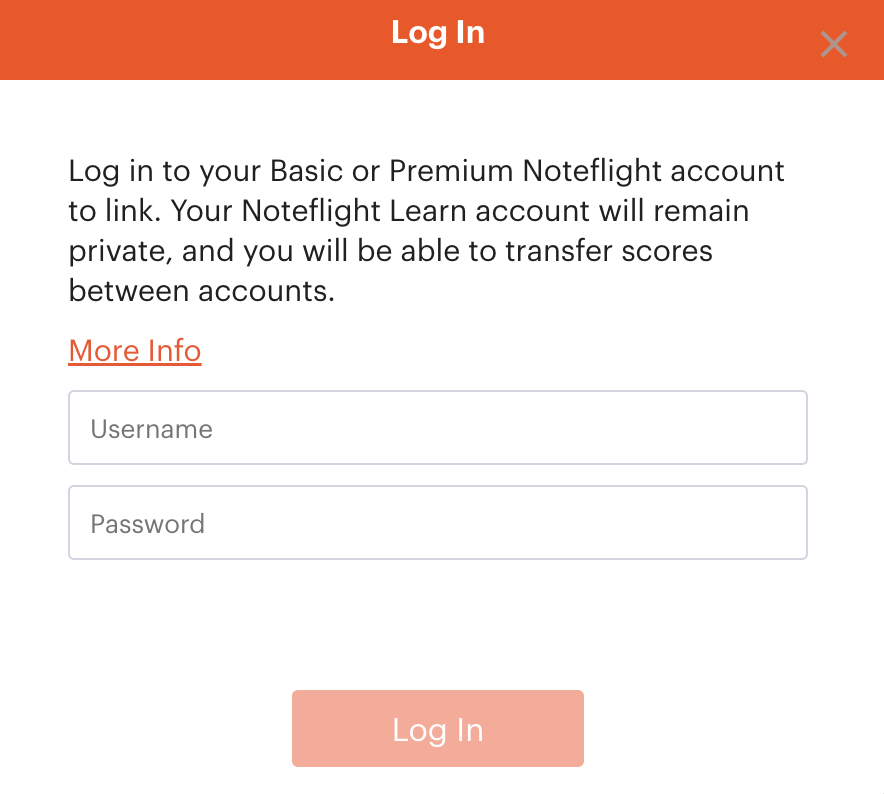 3. Once linked, you can switch between accounts using the left menu.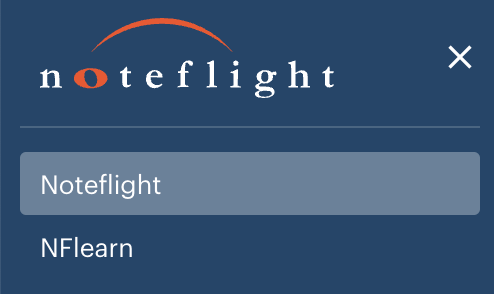 4. To copy scores, press "Edit List", select all the scores you wish to copy and press "Copy to Site".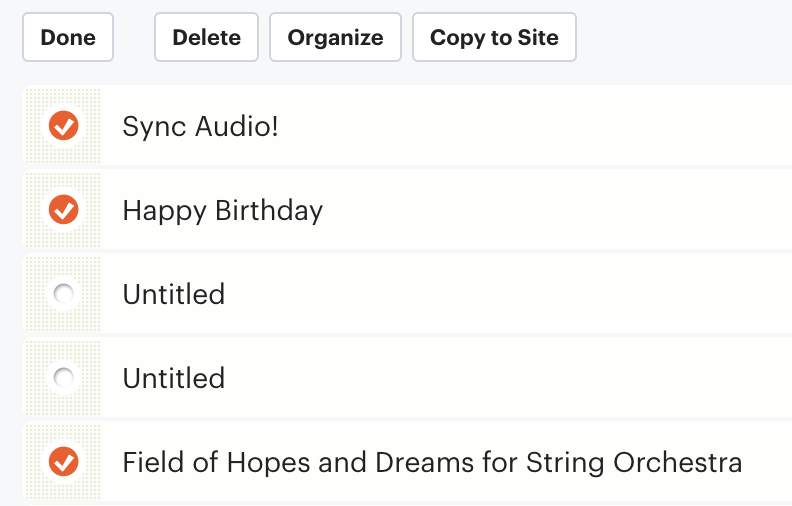 5. Select Noteflight or your Noteflight Learn site and press OK.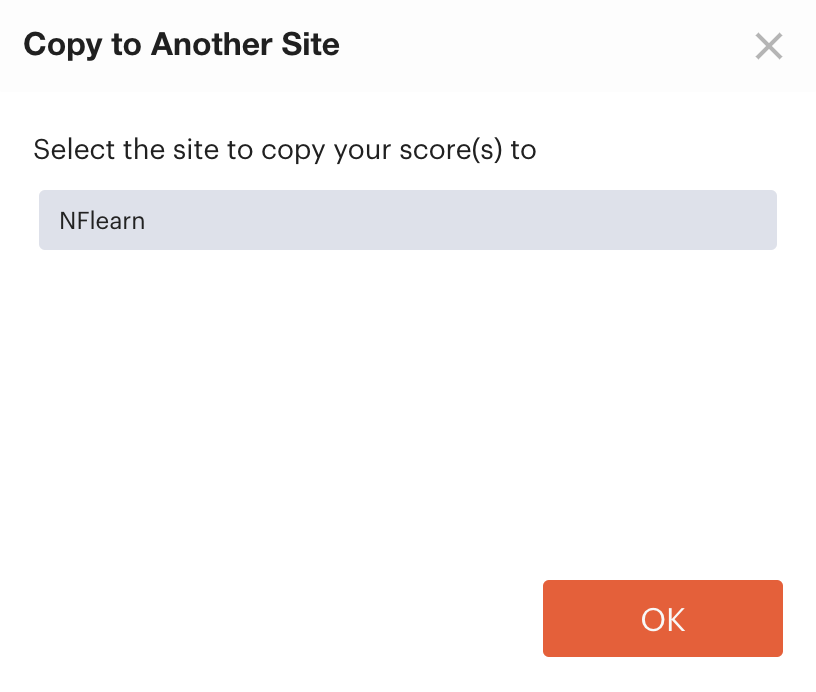 All scores are now copied in the other location. Remember, these are copies of the scores so they exist in both accounts. Any changes to one score will not affect the other copy.
Also, if you exceed your 10-score limit in a Noteflight Basic account when copying over scores, we will archive all scores and let you select which 10 you would like to use. You may always upgrade to Noteflight Premium for unlimited scores and all of the same features you have in Noteflight Learn.